tv-news
Tragedi Jon Snow di 'GoT' Menurut Emilia Clarke dan Kit Harington
Senin, 20 Mei 2019 12:37 WIB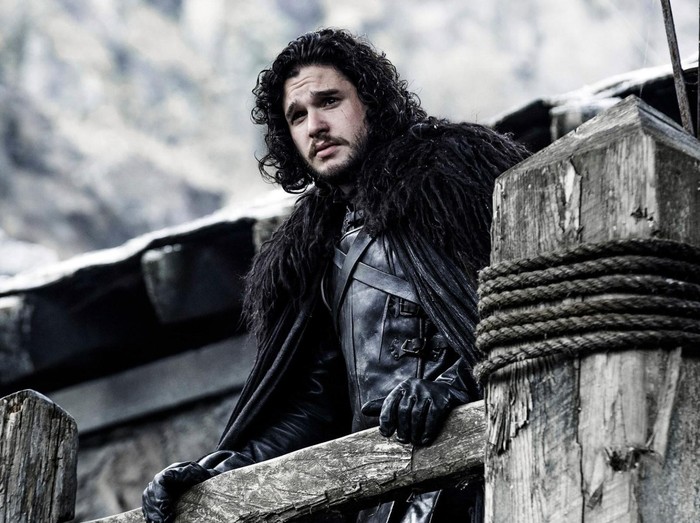 Foto: HBO
Jakarta
- Selain
Daenerys Targaryen
, salah satu tokoh yang paling disorot di musim terakhir
'Game of Thrones'
adalah Jon Snow. Sejumlah plot tak terduga membuat publik memiliki pendapat berbeda.
(Warning! Major Spoiler. Berhenti di sini kalau kamu belum menonton 'Game of Thrones' musim kedelapan episode 6)
Jon Snow pada akhirnya membunuh Daenerys Targaryen dengan tangannya sendiri setelah beberapa kali tampak ragu. Di akhir 'pertemuannya' dengan Daenerys, ia menyebut sang Mother of Dragon akan tetap menjadi ratunya sebelum menghujam belati ke jantung Daenerys.
Kit Harington, sebagai pemeran Jon Snow, menyebut kejadian tersebut adalah sebuah tragedi lain yang terjadi dalam hidup Jon. Sudah dua perempuan yang ia cintai mati di pelukannya.
"Daenerys adalah perempuan kedua yang ia cintai, yang mati di tangannya. Jon memeluknya dengan cara yang sama. Ini adalah sebuah hal yang buruk. Jon melakukan hal yang sama kepada Ygritte, yang sudah melatih pria yang membunuhnya. Hal ini membuat Jon sangat hancur," ungkap Kit seperti dikutip dari People, Senin (20/5).
Sementara untuk Emilia Clarke, ia sama sekali tak bisa merasa kasihan kepada Jon Snow. Apalagi ia selalu membunuh wanita yang ia cintai.
Video: Fans ''Game of Thrones'' Minta Ada Spinoff untuk Arya Stark
"Um, dia tidak suka perempuan kan? Dia terus membunuh mereka. Tapi, tidak. Jika aku harus menjadi Jon, aku juga tidak yakin apa yang bisa dia lakukan selain, oh, aku tidak tahu. Mungkin berdiskusi dulu dengan (Daenerys)? Bertanya bagaimana opiniku? Memberiku peringatan? Rasanya seperti sedang ditelepon oleh pacarmu, lalu dia memutuskan sambungan tiba-tiba dan tak pernah menelepon lagi," pungkas Emilia Clarke.
HBO masih akan menayangkan siaran ulang 'Game of Thrones' musim kedelapan episode enam hari ini, Senin (20/5) pukul 21.00 WIB.
(dal/doc)