tv-news
Kutipan Paling Terkenal 'Game of Thrones' Tak Cuma 'Winter is Coming'
Senin, 13 Mei 2019 14:47 WIB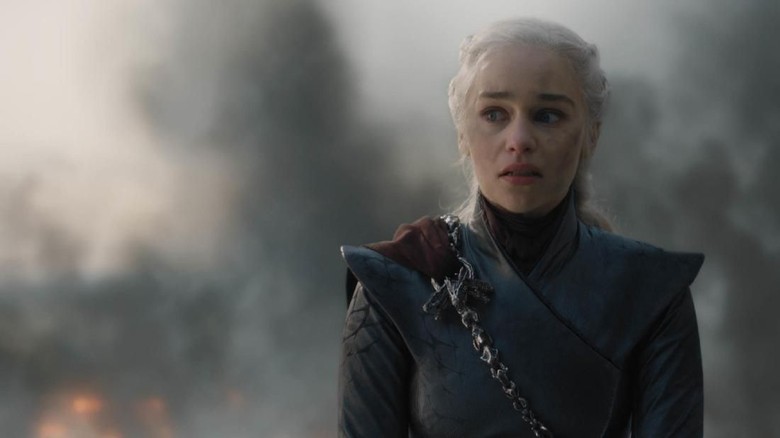 Daenerys (Foto: Dok. Helen Sloan/HBO)
Jakarta
- '
Game of Thrones
' memasuki episode terakhir. Hanya beberapa episode lagi serial tercinta itu bakal tamat.
Namun tentu saja bakal ada banyak hal yang bisa diangkat dari serial tersebut. Termasuk kutipan yang ada di dalamnya yang begitu melekat.
"You know nothing, Jon Snow," begitu salah satu kutipan yang juga paling terkenal.
Berikut kutipan terkenal lainnya:
1. Winter is Coming
Presiden Joko Widodo bahkan pernah menyebut 'winter is coming' dalam pidatonya. Tentu saja itu merujuk pada serial tersebut.
Ucapan tersebut merujuk pada moto House Stark yang bermakna lebih dari sekadar pengingat. Para penguasa Utara selalu siap untuk musim yang paling keras serta kedatangan White Walkers.
Frasa ini juga merupakan peringatan Arya Stark ketika meracuni semua cowok Frey, sebagai balas dendam untuk peristiwa The Red Wedding.
"Tell them the North remembers," katanya, "Tell them winter came for House Frey."
2. Valar Morghulis
Kutipan High Valyrian berarti semua orang harus mati dan secara tradisional dijawab dengan 'Valar dohaeris', yang berarti semua orang harus melayani. Arya Stark pertama kali tahu frasa itu dari perkataan Jaqen H'ghar, ketika dia memberinya koin dan menginstruksikan padanya untuk mengatakan itu kepada Braavos dengan imbalan bantuan gratis.
Kutipan itu menjadi sangat ikonik karena pertunjukan ini menikmati pembunuhan karakter-karakter yang dicintai.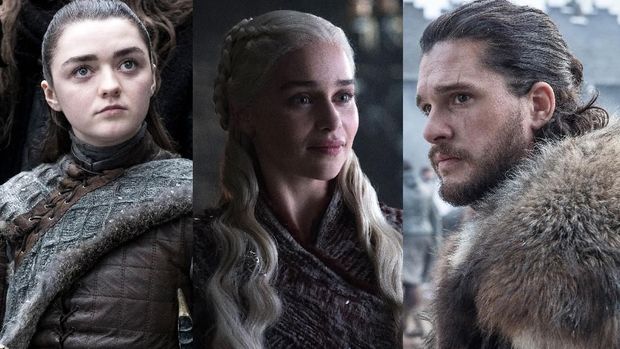 Game of Thrones Foto: Dok. HBO
3. A Lannister Always Pays his Debts
Akan selalu baik jika membuat Lannisters berutang budi padamu. The golden lions dari Westeros memiliki cukup uang dan kekuatan untuk membayar utang mereka, apakah itu uang atau dendam.
Moto tidak resmi itu diabadikan dengan lagu "The Rains of Castamere," yang diciptakan untuk menghormati Tywin Lannister. Pembantaian dalam The Red Wedding, juga dirancang oleh Tywin, menjadi pengingat lain untuk tidak melewati keluarga yang kuat dan kaya.
4. Chaos is a Ladder
Littlefinger dan Varys, dua dalang yang paling licik, mengungkapkan apa yang mendorong mereka demi kekuasaan. Varys menegaskan bahwa kesepakatan yang menguntungkan Westeros, dan kekacauan akan menelan mereka semua seperti lubang tanpa tindakan kejamnya. Littlefinger membalas dengan monolog yang menjelaskan seluruh perebutan kekuasaan.
"Kekacauan bukanlah sebuah lubang. Kekacauan adalah tangga. Banyak yang mencoba memanjatnya gagal dan tidak pernah bisa mencobanya lagi. Musim gugur menghancurkan mereka. Dan beberapa diberi kesempatan untuk mendaki. Mereka menolak. Mereka melekat pada ranah atau para dewa atau cinta. Ilusi. Hanya tangganya yang nyata. Pendakian adalah semua yang ada."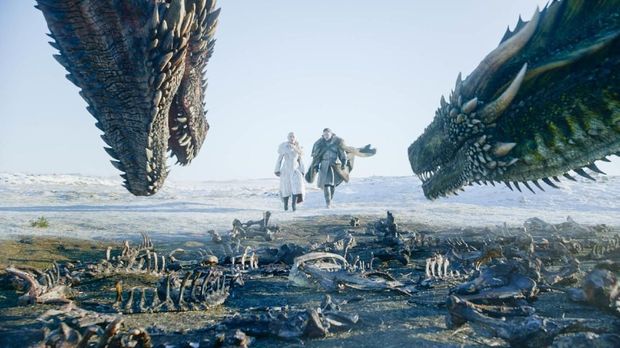 Game of Thrones Foto: Courtesy of HBO
5. Dracarys
Ketika Daenerys mengatakan dracarys, segalanya menjadi panas berapi-api. Dalam episode keempat series 8, Missandei menggunakan dracarys sebagai kata terakhirnya sebelum Cersei memerintahkan eksekusi.
Kata-kata itu juga yang menghasut Daenerys untuk berperang di King's Landing dalam episode kelima. Dany menggila bikin semua berapi-api.
6. What do we say to the God of death? Not today
Syrio Forel, memberi Arya Stark pelajaran pertamanya dalam pertempuran pedang di musim pertama. Hal itu membuka jalan baginya untuk bertahan hidup dan menjadi pembunuh yang terlatih.
Kita melihat gurunya itu bisa menangkis beberapa serangan dari anggota Kingsguard hanya dengan pedang kayu ketika Arya melarikan diri dari kota. Dan kata-kata itu kembali digaungkan oleh Melisandre ketika dia berjumpa Arya bahwa dia yang akan membunuh Night King selama Battle of Winterfell.
(nu2/doc)