tv-news
HBO Akui Kesalahan Kopi dalam 'Game Of Thrones'
Selasa, 07 Mei 2019 16:33 WIB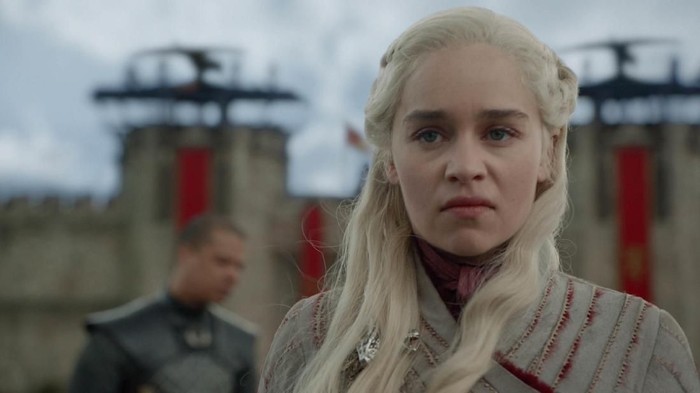 Foto: Dok. HBO
Jakarta
-
Episode terbaru 'Game of Thrones' dihebohkan dengan secangkir kopi di Winterfell dan HBO mengakui kesalahan tersebut dengan membuat lelucon di Twitter.

Episode terbaru 'Game of Thrones' yang bertajuk 'The Last of the Starks' sendiri dibuka dengan peringatan bagi semua pejuang yang tewas dalam pertempuran melawan White Walkers. Pejuang yang bertahan pun menghadiri pesta di Aula Besar Winterfell.

Namun ketika Tormund berbicara tentang kehebatan Jon dalam pertempuran, penggemar dengan cepat menyadari bahwa ada sesuatu yang janggal pada adegan tersebut. Secangkir kopi dalam gelas karton (kemungkinan besar Starbucks) terlalu modern untuk berada dalam set 'Game of Thrones'.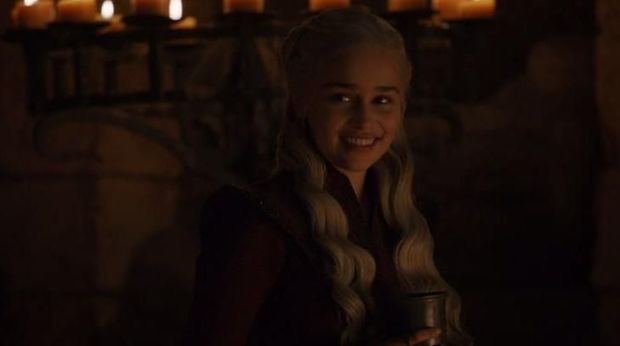 Foto: Game of Thrones (screenrant)
"Berita dari Winterfell. Latte yang muncul dalam episode tersebut adalah kesalahan #Daenerys yang sebenarnya memesan teh herbal." begitu candaan yang dilontarkan HBO melalui akun resmi @GameOfThrones.
Secangkir kopi yang justru mendominasi buzz untuk episode tersebut mungkin akan membuat editor kerja lembur dan memastikan tidak ada McDonald atau smartphone yang tertinggal dalam set.


'Game of Thrones' sendiri merupakan salah satu serial TV dengan biaya produksi paling mahal. Sehingga banyak pekerjaan yang harus dilakukan dalam proses produksi setiap episodenya. Human error seperti itu kerap terjadi dalam produksi film maupun serial TV.
(dal/doc)