kpop
DAY6 Bakal Kolaborasi Bareng 5 Seconds of Summer?
Minggu, 08 Sep 2019 16:57 WIB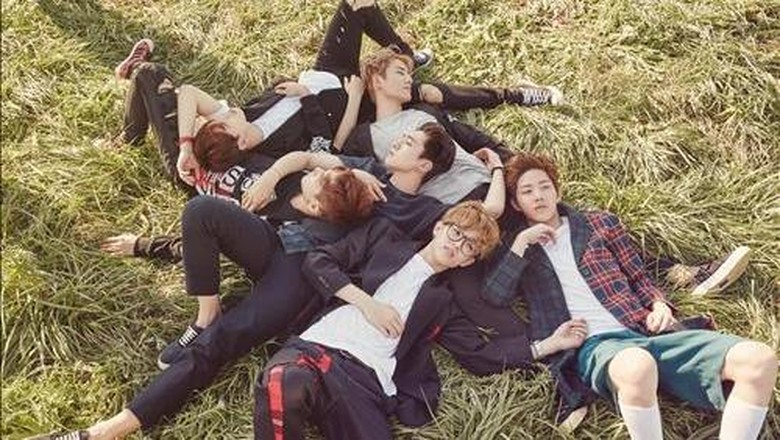 DAY6 Foto: JYP Entertainment.
Jakarta
-
5 Seconds of Summer
belum lama ini berkunjung ke Korea Selatan dan muncul di acara 'Welcome, First Time in Korea?' di MBC. Dalam kesempatan tersebut, mereka menyebut-nyebut sejumlah nama idola K-Pop.
Salah satunya adalah
DAY6
. Michael Clifford mengaku sangat ngefans dengan Jae Cs.
Tak lama setelah program tersebut ditayangkan, Jae pun langsung memention 5 Seconds of Summer di Twitter. "Terima kasih sudah menyebut kami!" kicaunya.
Luke Hemmings pun menjawab tweet Jae tersebut dengan emoticon tangan dan hati.
Tak lama setelahnya, DAY6 pun diwawancara oleh majalah Amerika Serikat, Alternative Press, terkait 5 Seconds of Summer. Mereka menyebut tak menutup kemungkinan untuk berkolaborasi dengan band asal Australia tersebut.
"Ada lagu yang ingin kami buat bersama 5 Seconds of Summer, tapi kami masih belum tahu apa yang akan terjadi nanti. Hanya mengabarkan hal ini saja," ungkap Jae.
Sementara itu, masih belum ada komentar lagi terkait hal ini dari pihak 5 Seconds of Summer.
Simak Video "

Ngefans Berat, Ria Ricis Ingin Duet Bareng Barbie Kumalasari

"
[Gambas:Video 20detik]
(dal/dar)