book
George RR Martin Prioritas Novel Terakhir 'GoT' Meski Ingin Garap Prekuel
Jumat, 01 Nov 2019 13:30 WIB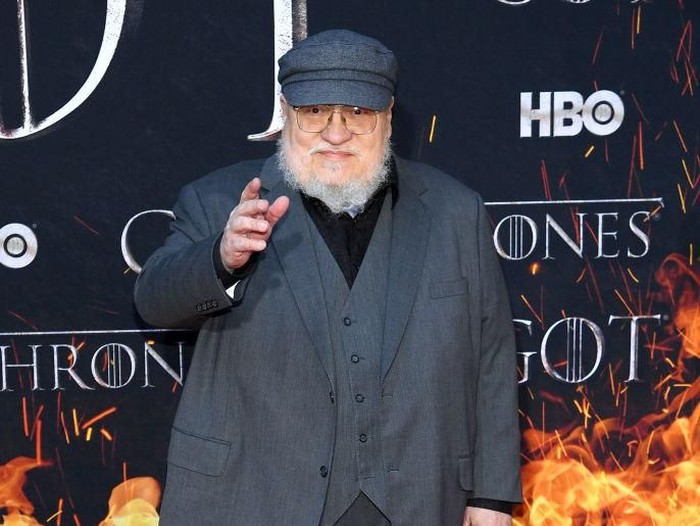 Foto: Getty Images
Jakarta
- Setelah pengumuman prekuel
'Game of Thrones'
yang bakal diadaptasi oleh HBO,
George RR Martin
menunggah tulisan di blog pribadinya. Ia menegaskan akan memprioritaskan novel terakhir 'GoT' meski ingin ikut serta menggarap prekuel 'House of the Dragon'.
Tulisan di dalam blog pribadi George RR Martin menerangkan dua novel terakhir seri 'A Song of Ice and Fire' atau dikenal 'Game of Thrones' sedang ditulisnya. Ia juga menerangkan tidak akan mengambil proyek skenario serial televisi.
"Biarkan saya memperjelas ini, saya tidak akan mengambil skrip apa pun sampai saya selesai (novel)," tulis George RR Martin, seperti dikutip detikcom, Jumat (1/11/2019).
"Novel 'The Winds of Winter' masih akan datang dan menjadi prioritasku, sebanyak keinginanku ingin menulis episode di dalam 'House of the Dragon'," lanjutnya lagi.
Sementara ia berharap untuk menulis skrip serial televisi, George RR Martin juga punya janji untuk menyelesaikan dua novel pamungkas. Buku seri terakhir dari 'GoT' yaitu 'A Dance with Dragons' rilis 9 tahun yang lalu.
Simak Video "

Sophie Turner Ogah Tampil di Prekuel 'Game of Thrones'

"
[Gambas:Video 20detik]
(tia/nu2)