book
Novelis 'GoT' Curhat Alami Beban yang Berat Selesaikan Dua Novel
Rabu, 17 Jul 2019 11:46 WIB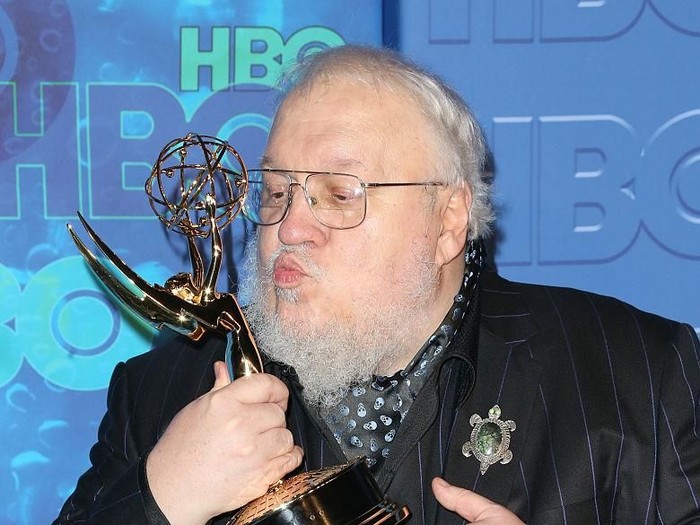 Foto: Getty Images
Jakarta
- Sejak berakhirnya musim terakhir serial televisi HBO '
Game of Thrones
',
George RR Martin
dikejar-kejar pembaca agar menyelesaikan versi novel. Dia menjanjikan bakal merilis dua novel pamungkas sebagai penutup seri 'A Song of Ice and Fire'.
Sang novelis menuturkan jelang berakhirnya musim terakhir 'GoT', ia merasakan beban yang sangat berat.
"Saya merasakan tekanan luar biasa selama bertahun-tahun, khususnya tiga tahun belakangan," ujarnya dilansir dari EW, Rabu (17/7/2019).
"Tekanan paling besar yang saya rasakan adalah beberapa tahun lalu ketika saya mati-matian berusaha untuk tetap berada di depan serial televisi," katanya.
Curhatan hati sang novelis belum selesai. Saat itu, ia merasa dikejar-kejar waktu ketika editornya mengatakan kalau dia bisa menyelesaikan buku di bulan Desember, maka terkesan seri televisi harus selesai juga.
"Tekanan yang saya rasakan jauh lebih besar dan pada titik tertentu menjadi jelas bahwa saya tidak akan bisa menyelesaikannya saat itu. Saya hanya tidak ingin menyelesaikannya, saya ingin membuatnya sebaik mungkin," ujar George RR Martin.
Dia pun memutuskan agar serial televisi HBO itu tayang lebih dahulu dan menyelesaikan akhir cerita. Baru dua novel pamungkas terakhir, yang akhirnya dijanjikan berbeda.
"Sejak itu tidak ada lagi perlombaan. Serial televisi telah berakhir dan saya sedang menulis bukunya," pungkasnya.
Simak Video "

Sophie Turner Ogah Tampil di Prekuel 'Game of Thrones'

"
[Gambas:Video 20detik]
(tia/doc)