book
Ternyata Penulis Masih Belum Tahu Akhir Cerita Novel 'GoT' Berikutnya
Selasa, 21 Mei 2019 15:50 WIB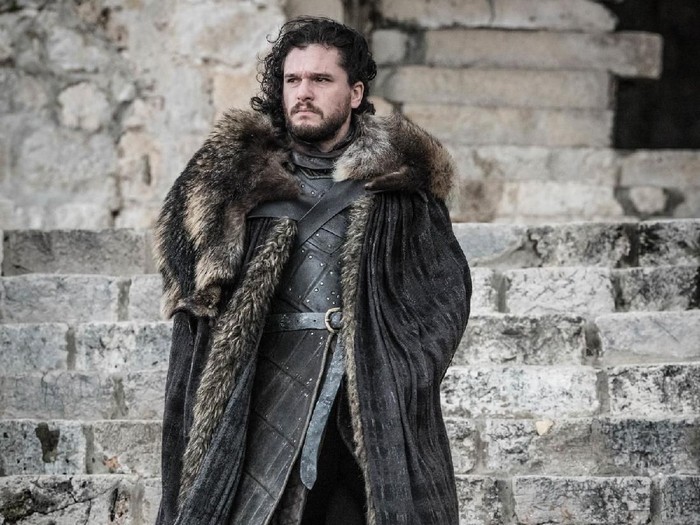 Foto: Dok. HBO
Jakarta
- Selain mengucapkan terima kasih pada kru dan pemain di season kedelapan
'
Game of Thrones'
, penulis George RR Martin juga mengungkap fakta lainnya. Fakta tersebut agak mengecewakan para pembaca setianya.
Dalam tulisan 'An Ending' di blog pribadinya, George RR Martin menuturkan masih menulis dua novel pamungkas seri 'A Song of Ice and Fire'. Dia juga tidak mau membongkar jadwal penerbitannya.
"Saya sudah mencoba mengatakan sebelumnya, hanya untuk memanasi Anda semua dan malah membawa sial sendiri. Tapi saya akan menyelesaikan 'THE WINDS OF WINTER' dan selanjutnya 'A DREAM OF SPRING'," tulisnya, dilihat detikHOT, Selasa (21/5/2019).
Kemudian bagaimana akhir cerita di novelnya? Apakah sama?
"Baiklah. Bisa tidak, bisa iya, dan mungkin saja tidak. Dan ya, dan tidak, dan ya," ujarnya berkelakar.
Ia justru berharap novelnya segera terisi hingga 3.000 halaman naskah dan jika butuh lebih banyak halaman lagi maka ia akan menambahkan. George RR Martin menegaskan ada karakter yang tidak pernah berhasil masuk ke layar.
Tapi ada yang meninggal dan masih hidup di dalam buku-bukunya.
"Jadi jika tidak ada yang lain, para pembaca akan belajar apa yang terjadi pada Jeyne Poole, Lady Stoneheart, Penny dan babinya, Skahaz Shavepate, Arianne Martell, Darkstar, Victarion Greyjoy, Ser Garlan the Gallant, Aegon VI, dan karakter lainnya yang belum pernah dijumpai penonton.
Setelah serial televisinya, bagaimana apa kamu masih menunggu kehadiran dua novel terakhir kelanjutan 'Game of Thrones'?
(tia/doc)