art
20 Ribu Tiket Baru untuk 'Harry Potter and the Cursed Child' New York
Rabu, 27 Feb 2019 12:55 WIB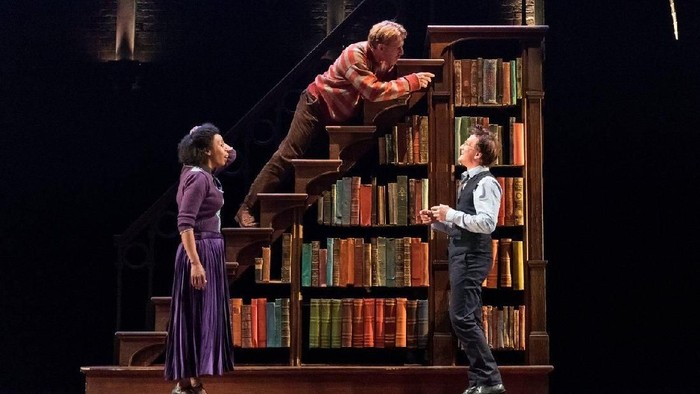 20 Ribu Tiket Baru untuk 'Harry Potter and the Cursed Child' New York Foto: Pottermore
Jakarta
- Pementasan teater '
Harry Potter and the Cursed Child
' yang berlangsung di New York merilis puluhan ribu tiket untuk tahun kedua produksi. Totalnya ada 20 ribu tiket yang disiapkan.
Dilansir dari Pottermore, disebutkan panggung 'The Cursed Child' di broadway New York sukses mendapatkan 6 penghargaan Tony. "Kami sudah menyiapkan sesuatu yang spesial di tahun keduanya," tulis Pottermore.
Untuk merayakan rilis terbaru pula, Pottemore mempublikasikan beberapa foto eksklusif di produksi broadway. Termasuk Albus Dumbledore yang diperankan oleh Edward James Hyland.
'Harry Potter and the Cursed Child' merupakan cerita kedelapan Harry Potter yang mengisahkan tentang anak-anak Harry Potter dan Hermione. Mereka dihadapkan oleh rencana besar dari Kementerian Sihir yang dipimpin oleh Hermione.
Setelah West End London, broadway Amerika Serikat, 'Harry Potter and the Cursed Child' juga merambah Australia di 2019. Di 2020, pertunjukan juga bakal berlangsung di Jerman.
(tia/nkn)