tv-news
HBO Tak Akan Buat Ulang 'Game of Thrones' Musim ke-8
Jumat, 26 Jul 2019 16:27 WIB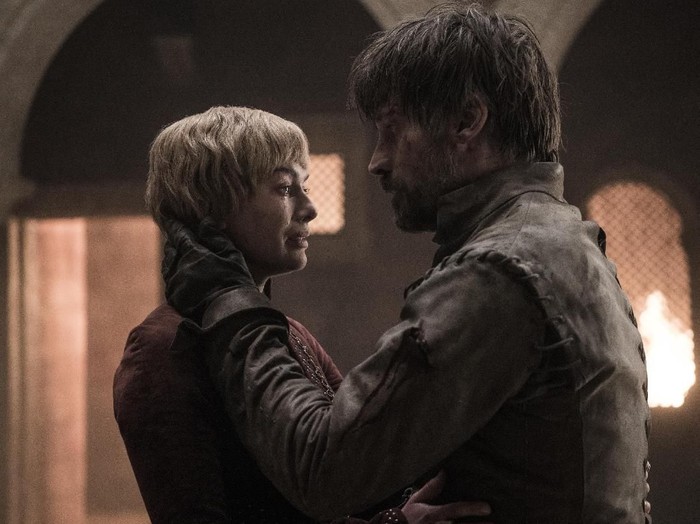 Foto: Dok. Helen Sloan/HBO
Jakarta
- Sebuah petisi muncul setelah musim ke-8
'Game of Thrones'
resmi ditayangkan HBO. Banyak fans yang mengaku tak puas dengan akhir dari serial TV kesayangan mereka, dan meminta musim ke-8 dibuat ulang.
Setelah petisi tersebut viral, para aktor
'Game of Thrones'
pun angkat bicara. Sophie Turner menyebut petisi tersebut kurang ajar, sementara Kit Harington meminta para fans yang marah untuk menutup mulut mereka.
Kini, presiden HBO Casey Bloys akhirnya memberikan komentar terkait petisi tersebut. Dalam tur Television Critics Association, ia menegaskan tak akan membuat ulang 'Game of Thrones' musim ke-8.
"Ada banyak, banyak sekali kelemahan dari sebuah serial TV populer. Tapi satu hal yang bisa kupikirkan, ketika kau coba untuk mengakhiri serial TV tersebut, banyak yang punya opini bagaimana seharusnya cerita dari karakter ini berakhir," ungkap Bloys.
"Mengulang kembali syuting musim ke-8 bukan hal yang kami perhitungkan dengan serius. Mendapatkan 32 nominasi Emmy adalah validasi yang cukup baik," tegasnya.
Sebelumnya, fans mengungkap ketidakpuasannya dengan akhir 'Game of Thrones' melalui petisi. Dalam petisi tersebut, mereka menyebut David Benioff dan DB Weiss bukan penulis yang kompeten.
Simak Video "

Sophie Turner Ogah Tampil di Prekuel 'Game of Thrones'

"
[Gambas:Video 20detik]
(dal/doc)