tv-news
Kecewa 'Game of Thrones' Usai, Ada Konselor yang Siap Mendengar Keluhan
Senin, 20 Mei 2019 10:12 WIB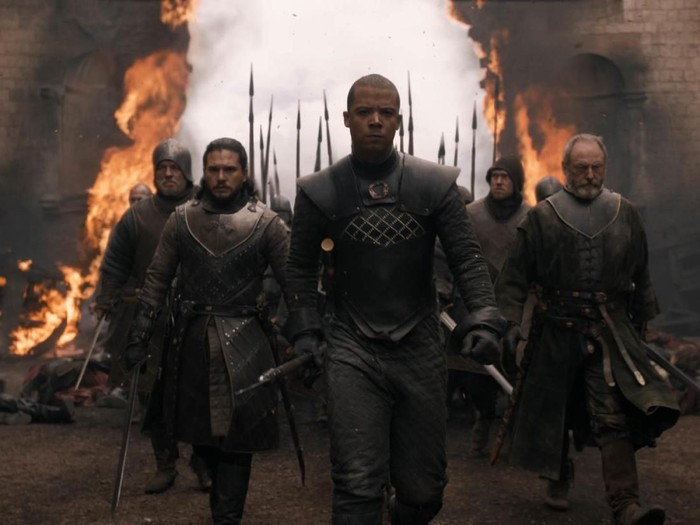 Foto: Dok. Helen Sloan/HBO
Jakarta
- Beragam pendapat terdengar dari publik setelah
'Game of Thrones'
usai. Ada yang setuju dengan akhirnya, namun tak banyak yang kecewa.
Para fans setia mendedikasikan hidupnya selama delapan tahun untuk menonton
'Game of Thrones'
di HBO. Ketika serial tersebut usai, akan banyak penonton yang merasa kehilangan.
Kini, muncul sebuah situs bernama Bark.com yang menyediakan konselor bagi siapa pun fans 'Game of Thrones' yang kecewa serial tersebut berakhir. Mereka mengklaim memiliki konselor yang mengerti jalan cerita serial TV HBO tersebut dan siap mendengarkan keluh kesah publik.
"Para profesional akan membantu mencerna perasaan dan interpretasi mereka terhadap 'Game of Thrones', yang berkisar antara kemarahan dan kebingungan, hingga kesedihan dan kehilangan," tulis situs tersebut.
Tonton juga: Pesan Haru Para Pemain Iringi Episode Final "Game of Thrones 8"

Fans bisa menyewa jasa tersebut selama 30 hingga 60 menit dengan bayaran USD $25 hingga $51. Mereka bisa memilih layanan empat mata, grup, atau online. Tak ada limit dalam jadwal pertemuan, tergantung dengan kebutuhan fans.
Nah, ada yang tertarik menggunakan layanan tersebut?
(dal/doc)