music
It's Fantastic! Aqua Panaskan Jakarta Lewat 'Barbie Girl'
Sabtu, 23 Nov 2019 22:11 WIB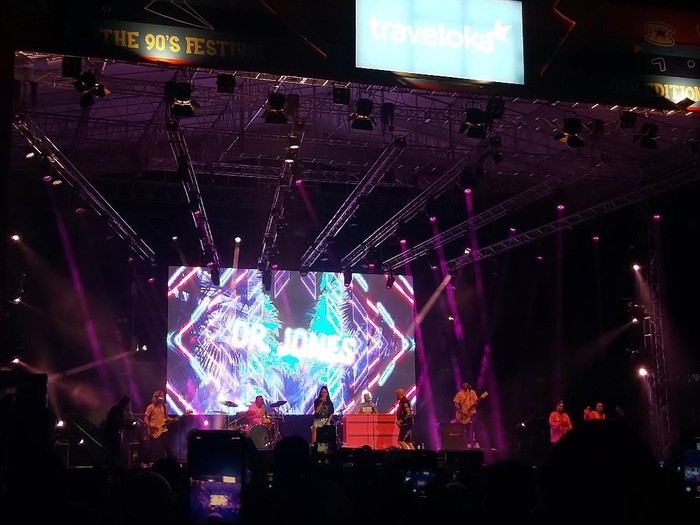 Aqua di The 90's Festival Foto: Pingkan Anggraini
Jakarta
-
Aqua
menjadi satu-satunya grup vokal Europop asal Denmark-Norwegia yang mengisi panggung
The 90's Festival
di Gambir Expo, Kemayoran, Jakarta Utara, Sabtu (23/11/2019).
Kehadiran Aqua menjadi bintang tamu yang paling ditunggu-tunggu pada event musik tahunan ini. Aqua pun berhasil memanaskan Traveloka stage dengan 11 lagu andalan mereka.
Tak lupa lagu 'Barbie Girl' menjadi puncak kegembiraan penonton yang hadir. Suara khas Lene Nystrom dan Rene Dif masih sama seperti dulu.
"We will have Aqua party here," ujar Rene.
Sontak penonton ikut bernyanyi sambil menari dengan semangat. Bukan hanya itu, 'Dr Jones' dan 'Back to 80's' yang tak asing di telinga pendengar juga dilantunkannya.
Aksi panggung Aqua kali ini juga membawa penonton kembali ke era 90-an. Aksi panggung mereka yang energik ini tampak membekas di hati penonton.
Lalu penampilan mereka telah ditutup dengan lagu 'Rose Are Red'.
Simak Video "

Berburu Ninetendo dan Walkman Jadul di 'The 90s Festival'

"
[Gambas:Video 20detik]
(pig/dar)