music
Menang di Billboard Music Awards, Drake Terima Kasih ke Arya Stark 'GoT'
Kamis, 02 Mei 2019 12:20 WIB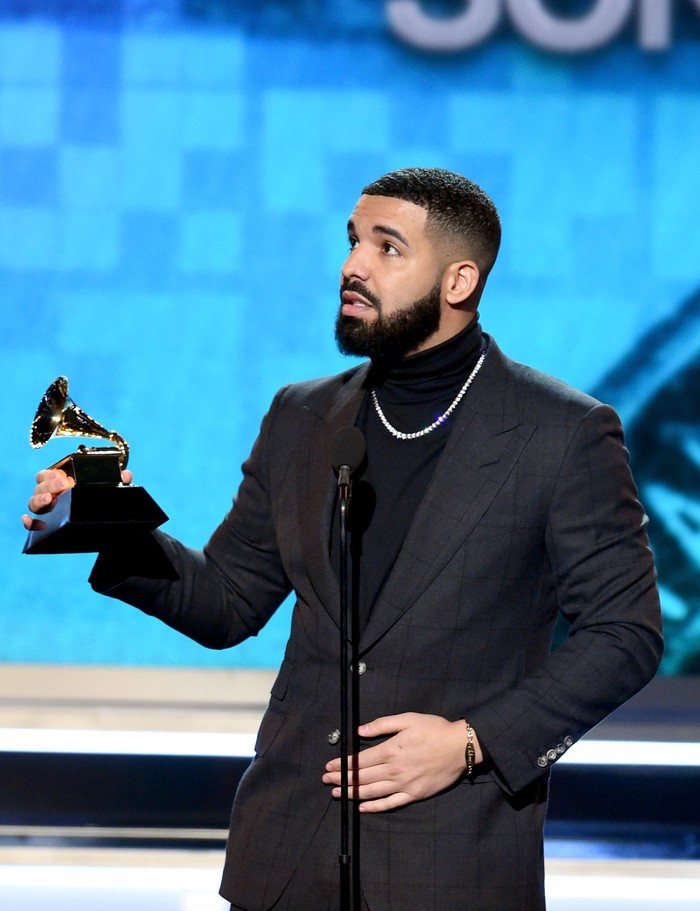 Drake. Foto: Kevin Winter/Getty Images for The Recording Academy
Jakarta
-
Drake
berhasil memenangkan Top Billboard 200 Album di ajang Billboard Music Awards 2019.
Dikutip dari Variety, Kamis (2/5/2019), pelantun 'In My Feelings' itu berterima kasih kepada tokoh dari seri 'Game of Thrones', Arya Stark.
"Ini untuk Arya Stark karena telah bekerja keras minggu lalu," ujarnya dalam pidato kemenangannya.
Sebelumnya, dalam episode ke tiga dari 'Game of Thrones', Arya Stark (diperankan oleh Maisie Williams) membunuh the Night King dalam pertempuran.
Pada gelaran Billboard Music Awards tahun ini, Drake berhasil memperoleh 17 nominasi.
Billboard Music Awards 2019 digelar di Grand Garden Arena, Las Vegas pada Rabu (1/5) malam waktu setempat.
Tonton video 'Drake Sebut Nama Arya Stark saat Pidato di BBMA 2019':
(srs/nkn)