movie
Siap-siap Tahan ke Toilet! 'No Time to Die' Film James Bond Terpanjang
Kamis, 27 Feb 2020 15:58 WIB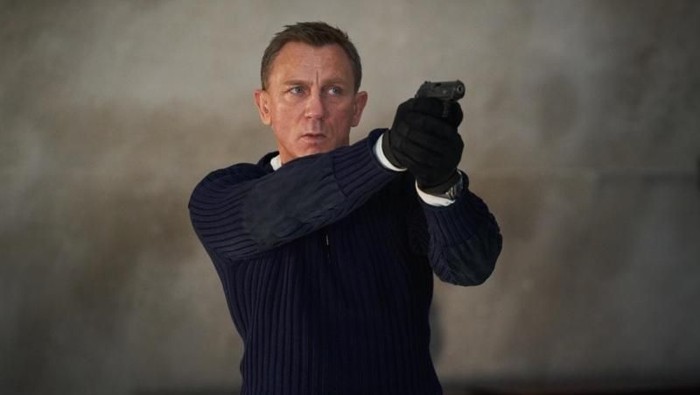 Foto: James Bond 'No Time To Die'
Jakarta
-
Durasi film James Bond 'No Time to Die' telah terungkap. Film ini memiliki durasi cukup panjang.

'No Time to Die' diperkirakan diputar selama 163 menit atau 2 jam 43 menit. Angka itu menjadikan 'No Time to Die' sebagai film James Bond dengan durasi paling panjang dari film James Bond lainnya.

Di antaranya 'Spectre' yang berada di urutan kedua. Seri Bond yang rilis di 2015 itu berdurasi 160 menit seperti dilansir Comicbook, Kamis (27/2/2020).

'No Time to Die' memiliki perjalanan terakhir Daniel Craig sebagai sang mata-mata super Inggris. Film ini mengambil latar lima tahun setelah Bond pensiun usai aksinya dalam 'Spectre'.

Sempat diisukan enggan lagi jadi James Bond, Daniel Craig buka suara dalam wawancara beberapa waktu lalu.

"Ini memang akan jadi yang terakhir, Tapi saya sangat senang mendapatkan kesempatan kembali, kami semua melakukan yang terbaik," ujarnya kepada Entertainment Weekly.

Deretan aktor papan atas meramaikan petualangan James Bond kali ini. Mereka di antaranya Ralph Fiennes, Lea Seydoux, Naomie Harris juga Rami Malek sebagai sang villain.

'No Time to Die' dijadwalkan rilis di bioskop April 2020.
Simak Video "

Billie Eilish Musisi Termuda yang Nyanyikan Lagu James Bond

"
[Gambas:Video 20detik]
(doc/nu2)