movie
James Bond Bikin Fisik Daniel Craig Hancur, Berani Jadi Penggantinya?
Selasa, 28 Jan 2020 12:54 WIB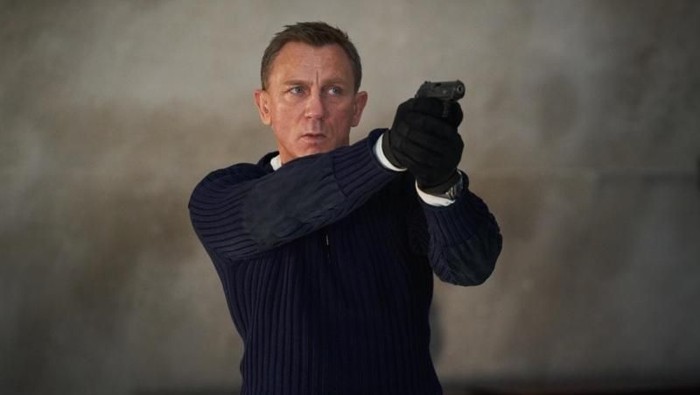 Foto: James Bond 'No Time To Die'
Jakarta
-
'No Time to Die' menjadi aksi terakhir Daniel Craig sebagai James Bond. Sang aktor telah melalui banyak bahaya selama berperan menjadi agen 007.

Puncaknya adalah keterlibatannya di 'No Time to Die'. Tuntutan perannya membuat cedera yang dialami Craig hingga puncaknya.

"Saya melakukan banyak adegan aksi. Berlari menuruni dermaga apung yang basah kemudian saya terpeleset. Saat jatuh, saya merasa pergelangan kaki saya seperti meledak," ungkap Craig.

Hal yang sama pernah terjadi sebelumnya. Tuntutan perannya membuat secara fisik, Craig tak pernah benar-benar sembuh.

"Saya memiliki seorang ahli bedah hebat di London yang bilang, dengan operasi maka saya akan siap berlari dalam 10 minggu. Tapi tahukah Anda, dalam proses film itu merupakan waktu yang terlalu panjang. Jadi saya kembali bekerja dalam waktu 2 minggu dan hal yang sama terjadi lagi. Saya benar-benar merasa seperti orang yang bodoh," tutur Craig.

Kini produser James Bond tengah bersiap menemukan pemain baru pengganti Craig. Meski, menemukan aktor yang tepat bukanlah hal yang mudah.


Simpang siur kabar beberapa aktor digadang-gadang menggantikan James Bond. Dari Idris Elba hingga Chris Hemsworth yang mengaku tak segan berperan sebagai agen 007.

"Saya masih berusaha menyangkal tentang Daniel. Menggantikannya adalah hal yang sulit," ucap produser Barbara Broccoli.
Simak Video "

'No Time to Die' Bakal Jadi Film Durasi Terpanjang di James Bond

"
[Gambas:Video 20detik]
(doc/nu2)