movie
Rami Malek Ungkap Perannya Jadi Villain di James Bond
Selasa, 07 Jan 2020 13:31 WIB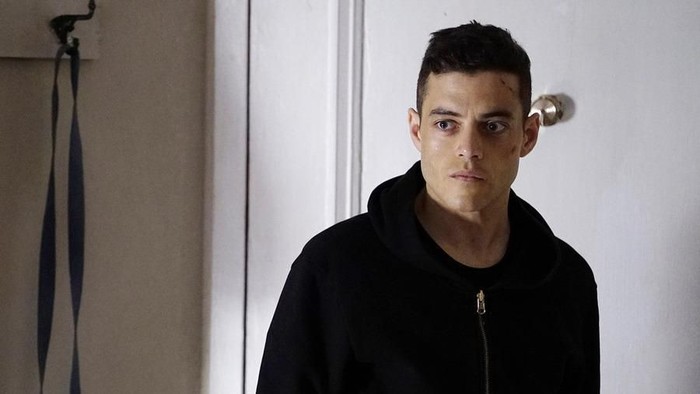 Foto: Rami Malek (imdb)
Jakarta
-
Rami Malek buka suara soal perannya dalam film James Bond terbaru, 'No Time to Die'. Sebelumnya sudah diketahui dirinya berperan sebagai penjahat bernama Safin.

"Ia adalah karakter yang unik. Ia juga sangat kompleks," ungkap aktor pemenang Oscar itu seperti dilansir Comicbook.

Lewat trailer, tampak adanya permusuhan di antara Safin dan Bond. Safin tak dapat memalingkan wajahnya dari Bond yang dianggapnya tak bisa dipandang sebelah mata.

Rami Malek pun memastikan dirinya dan Daniel Craig terlibat dalam aksi berbahaya.


"Yang menyenangkan, saya memiliki waktu yang paling luar biasa untuk head-to-head dengan [Craig]" imbuh Rami Malek.


'No Time to DIe' akan mengikuti aksi Bond yang dikisahkan telah pensiun dan menepi di Jamaika. Kedamaiannya berumur pendek ketika teman lamanya Felix Leiter dari CIA muncul meminta bantuan, memimpin Bond ke jejak penjahat misterius yang dipersenjatai dengan teknologi baru yang berbahaya.

Film ini turut diramaikan oleh penampilan Ana De Armas, Lashana Lynch, Naomie Harris dan Lea Seydoux.
Simak Video "

Billie Eilish Musisi Termuda yang Nyanyikan Lagu James Bond

"
[Gambas:Video 20detik]
(doc/tia)