movie
Daisy Ridley Tak Takut Kena Kutukan Star Wars
Selasa, 10 Des 2019 16:04 WIB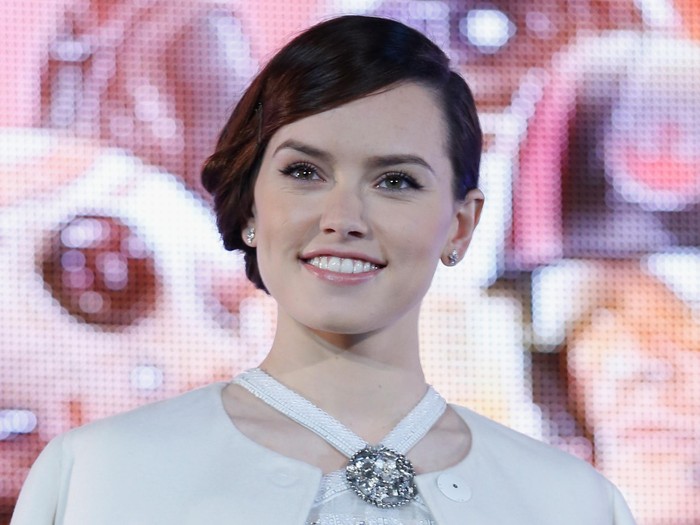 Daisy Ridley. Foto: Christopher Jue/Getty Image
Jakarta
-
Film Star Wars dikenal memiliki kutukan yang menimpa beberapa aktor utama yang pernah tampil di sana. Ada beberapa korban dari kutukan tersebut, seperti Mark Hamil yang gagal meraup untung dari film itu dan berakhir sebagai seorang pengisi suara saja.
Daisy Ridley sebagai bintang baru di franchise itupun angkat bicara terkait kutukan tersebut. Menurutnya ia tak takut dengan hal itu karena ia memiliki orang-orang hebat yang mendukung kariernya.
"Aku tak terlalu takut. Aku harus melakukan hal-hal baik dengan kelompok yang sangat baik. Aku sudah berada dalam hal-hal keren lainnya tapi aku yakni akan selalu ada perbandingan dengan Star Wars dan aku akan selalu bersyukur dengan apa yang sudah aku lakukan," tuturnya.
Daisy memang memiliki karier yang luar biasa di Hollywood. Pada 2017 lalu ia sempat tampil bersama Johnny Depp dalam film 'Murder On The Orient Express'.
Dan di tahun depan ia akan tampil dalam film kedua 'Peter Rabbit' dan juga 'Chaos Walking' bersama Tom Holland.
Tak heran Daisy sangat berterimakasih pada Star Wars. Kariernya melonjak usai dipilih oleh JJ Abrams untuk tampil dalam film 'Star Wars: The Force Awakens' pada 2015, meskipun sebelumnya ia juga sudah tampil dalam serial televisi seperti 'Casuality'.
Simak Video "

'Star Wars: The Rise of Skywalker', Kok Kayak Sinetron?

"
[Gambas:Video 20detik]
(ass/doc)