movie
'Star Wars: The Rise of Skywalker' Jelajahi Karakter Finn
Selasa, 03 Des 2019 14:43 WIB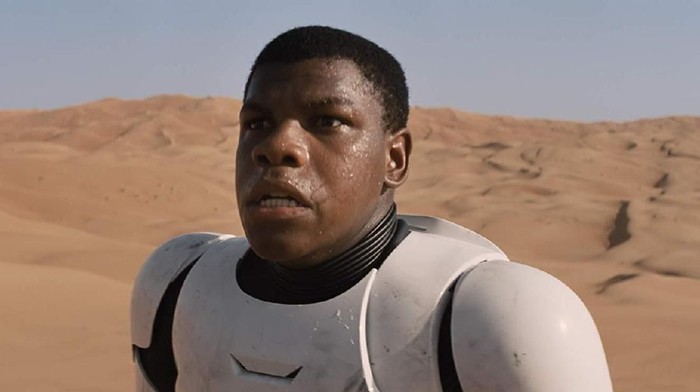 Foto: imdb.
Jakarta
-
Trilogi Star Wars seringkali berfokus pada kisah Rey dan Kylo Ren. Keduanya mewakili dua sisi The Force di saga Star Wars sejak seri 'The Force Awakens'.

Dalam wawancara dengan Vanity Fair, sutradara JJ Abrams mengungkapkan seri ini akan mengupas sisi dari karakter lainnya yakni Finn yang diperankan John Boyega.

"'The Rise of Skywalker' akan menjadi bagian dari kisah yang satu ini (Finn)" ujar JJ Abrams.


Finn sendiri akan menjadi penambah latar dari kisah 'The Rise of Skywalker'. JJ Abrams melanjutkan dengan mengatakan bahwa beberapa karakter kunci dari film akan memiliki pertanyaan tentang masa lalu mereka yang dijawab.

"Saya akan mengatakan bahwa masing-masing karakter mendapatkan lebih banyak cahaya dari sejarah mereka," ungkap Abrams.

"Ada banyak pertanyaan tentang masa lalu Finn," imbuh Abrams lagi.


Disney akan merilis 'The Rise of Skywalker' 20 Desember 2019. Sebelumnya Finn diketahui seorang Stormtrooper yang akhirnya membelot ke kubu Resistance di cerita 'The Force Awakens'. Bersiaplah mengetahui yang lebih banyak lagi tentangnya.


Simak Video "

'Star Wars: The Rise of Skywalker', Kok Kayak Sinetron?

"
[Gambas:Video 20detik]
(doc/wes)