movie
Apa Jadinya Jika Captain America Gabung ke Star Wars?
Jumat, 27 Sep 2019 13:24 WIB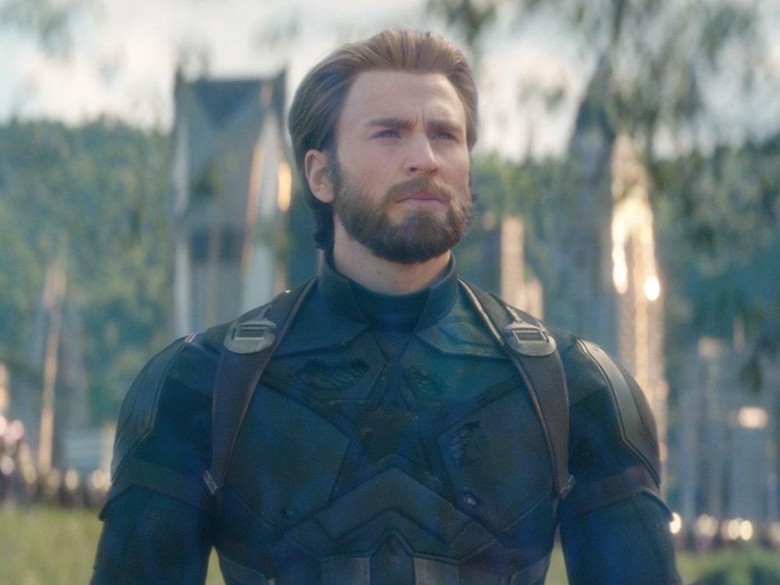 Foto: Istimewa
Jakarta
-
Kabar produser eksekutif Marvel Studios, Kevin Feige, kini didaulat mengawal film -film Star Wars ditanggapi oleh banyak pihak. Salah satunya dari Chris Evans pemeran Captain America.

Sebuah pengakuan muncul dari Evans baru-baru ini. Ia menyodorkan diri untuk bisa meramaikan proyek film Star Wars.

Evans sendiri sudah pensiun dalam cerita Avengers. Ia melalui garis waktu yang membuatnya terlihat tua usai mengembalikan Infinity Stones ke tempat asalnya.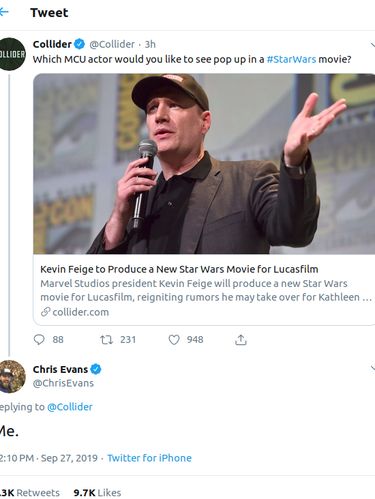 Foto: (Twitter)


Rumor memang bermunculan sejak kabar Kevin Feige kini juga beralih ke Star Wars. Di antaranya kabar keterlibatan Brie Larson yang di Marvel Studios dikenal sebagai Captain Marvel.


Feige sendiri akan berkiprah di Lucasfilm dalam waktu dekat. Disney sudah menetapkan agar Feige mulai mengeluarkan ide-idenya untuk Star Wars setelah dirilisnya 'Star Wars: The Rise of Skywalker, Desember 2019.
Simak Video "

Marvel Siapkan Karakter Transgender Pertama di MCU

"
[Gambas:Video 20detik]
(doc/dal)