movie
Jason Statham Sebut Spin-off 'Fast and Furious' Lebih Humoris
Jumat, 21 Des 2018 10:53 WIB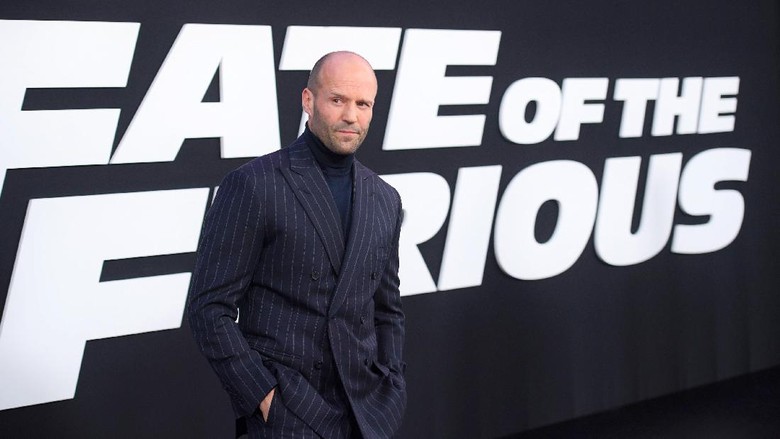 Foto: Dimitrios Kambouris/Getty Images
Jakarta
-
Waralaba 'Fast and Furious' kini dalam tahap pengembangan cerita yang lebih lebar. Proyek spin-off waralaba ini pun telah ditentukan untuk membawa dua sosok sentral, Luke Hobbs dan Deckard Shaw yang diperankan Dwayne Johnson dan Jason Statham.

Proses produksi telah berlangsung. Statham pun buka suara sedikit tentang arah cerita spin-off yang ia bintangi kali ini.

Statham mengungkapkan spin-off tersebut akan lebih lucu dari apa yang sebelumnya diduga.
Baca juga: Vanessa Kirby Bintangi Spinoff 'Fast & Furious'


"Ini akan menjadi kisah yang lebih lucu dari yang kami harapkan," ungkap Statham seperti dilansir Entertainment Weekly.
Ketimbang perannya di film 'Fast and Furious' sebelumnya, Statham menambahkan dirinya memiliki kendali penuh atas kisah spin-off kali ini.
"Dwayne Johnson dan aku mendapatkan sedikit kesenangan dari beberapa kesenangan yang dapat kami hasilkan bersama sebelum ini. Sekarang kami seperti benar-benar mendapat semua kendali atas apa yang akan kami tampilkan," imbuh Statham.
Baca juga: Letty dan Roman Pearce Kembali ke 'Fast and Furious'

Aktor lama dari seri 'Fast and Furious' dikabarkan akan turut bergabung. Di antaranya Michelle Rodriguez dan Tyrese Gibson yang sebelumnya pernah mengaku kecewa pada waralaba ini.

Adapula aktris cantik Vanessa Kirby yang turut bergabung dalam cerita. Film ini akan berjalan tanpa Vin Diesel di dalamnya.

Spin-off ini dijadwalkan rilis Agustus 2019 mendatang. Menyusul proyek 'Fast and Furious 9' yang dijadwalkan memulai produksi di 2020.


(doc/ken)