Wawancara Eksklusif
Ini Superhero Impian Masa Kecil Mark Ruffalo hingga Chadwick Boseman
Selasa, 24 Apr 2018 18:00 WIB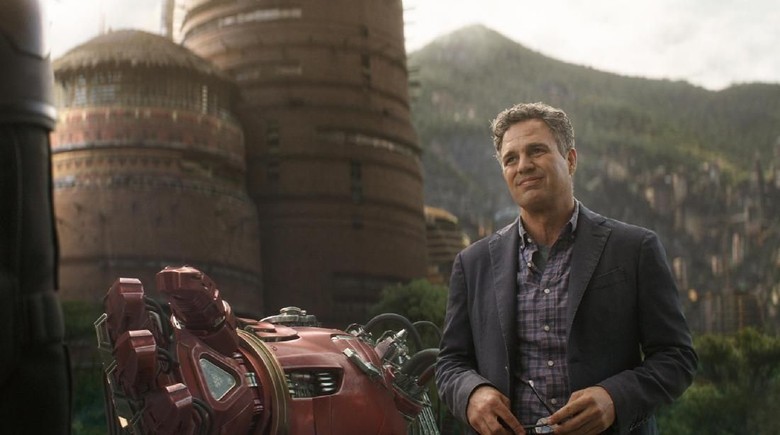 Ini Superhero Impian Masa Kecil Mark Ruffalo hingga Chadwick Boseman Foto: Marvel Studios
Atlanta
- Menjadi superhero yang digemari pecinta Marvel, ternyata membuat tim 'Avengers' membuka kenangan pahlawan ketika masa kecil. Mulai dari Mark Ruffalo hingga Chadwick Boseman mengungkapkan hal tersebut.
"Saya suka Wolverine karena ia pendek," ujar Mark Ruffalo sembari tertawa ketika diwawancarai detikHOT di Pinewood Atlanta's Studio belum lama ini.
"Ia adalah superhero yang keren. Dan tentu saja aku mencintai Hulk. Kami tumbuh dewasa. Saya sering menonton acara televisi pahlawan manapun. Tapi Hulk di hati saya," tuturnya.
Chadwick Boseman yang menjadi Black Panther pun mengamini hal tersebut.
"Saya juga mencintai Hulk. Ia sangat keren," kata Boseman.
Chris Pratt yang duduk di samping keduanya pun menuturkan komik 'Wolverine' dan 'The Punisher' ketika masa kanak-kanak sangat disukai oleh dirinya.
"Terkadang saya merasa tidak seperti Star-Lord tapi jadi timnya Wolverine atau The Punisher. Saya sangat menyukai dua komik itu. Orangtua saya mengizinkan kami menggambar komik kegemaran saya di kamar tidur. Jadi saya punya Wolverine dan The Punisher di dinding kamar saya," tukas Chris Pratt.
Penasaran dengan akting ketiganya dalam 'Avengers: Infinity War'? Bagian ketiga Avengers akan tayang di bioskop Indonesia pada 25 Maret 2018.
(tia/nu2)