movie
'Doctor Strange' Masuk Nominasi Oscar, Sutradara Tak Kaget
Rabu, 25 Jan 2017 12:01 WIB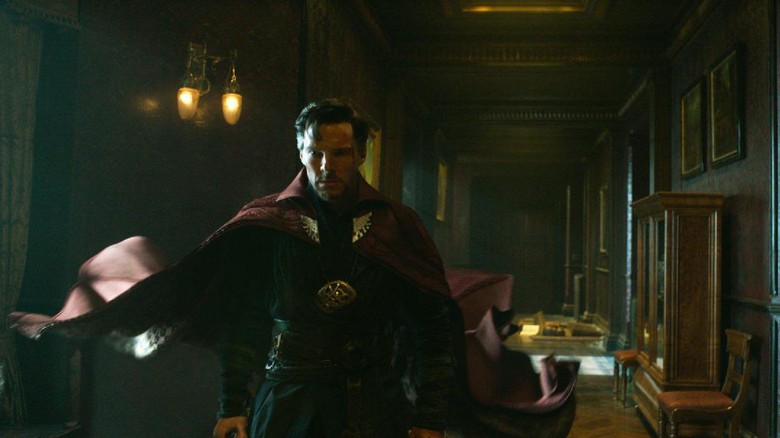 Foto: IMDB
Jakarta
- Cerita superhero 'Doctor Strange' turut jadi bagian di nominasi Academy Awards yang telah dibacakan tadi malam. Film ini masuk di kategori Best Visual Effects bersanding dengan 'The Jungle Book', 'Kubo and the Two Strings', juga 'Rogue One: A Star Wars Story'.
Dikutip Entertainment Weekly, sang sutradara, Scott Derrickson menanggapi pencapaian filmnya itu. Scott mengatakan ia tak terkejut dengan kabar ini.
Menurutnya, dari segi efek visual, film yang ia sutradarai itu memang menggunakan efek visual yang tak tanggung-tanggung di skala produksinya.
"Aku sudah menduga kami masuk dalam nominasi. Kami kira kami memang melakukan dorongan lebih di bagian itu (efek visual). Bahkan tak sedikit efek yang kami gunakan itu di luar batas ukuran agar hasilnya lebih baik," ujar Derrickson.
Namun sutradara yang juga berada di balik produksi film horor 'The Exorcism of Emily Rose' ini belum memastikan kehadirannya di malam puncak Oscar mendatang.
"Aku belum tahu akan hadir atau tidak nanti. Tapi nominasi ini menjadi cermin atas pekerjaan yang aku sukai dan aku nikmati di belakang layar," tuturnya.
Saksikan video
20detik
di sini:
(doc/mmu)