book
Buku Ilustrasi Harry Potter ke-4 Terlaris di Inggris
Senin, 14 Okt 2019 12:12 WIB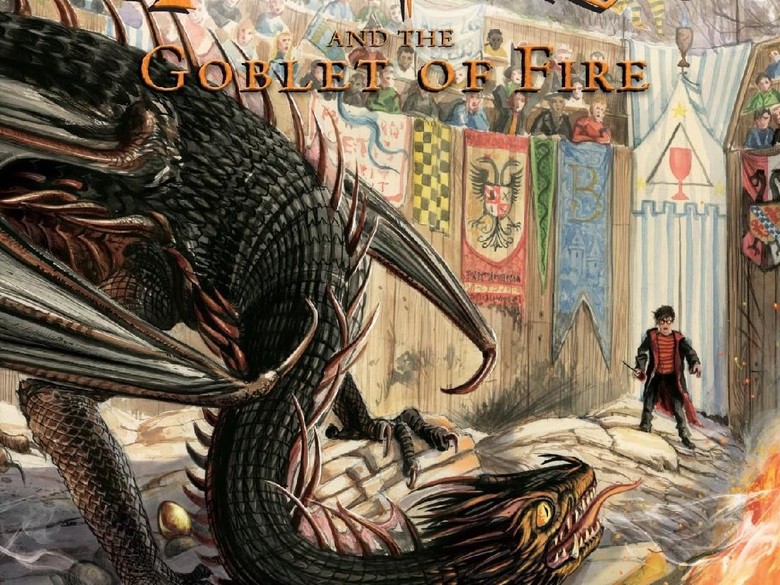 Foto: Pottermore
Jakarta
- Buku ilustrasi bergambar
'Harry Potter
and the Goblet of Fire' karya Jim Kay masuk dalam daftar terlaris. Padahal buku yang diterbitkan Bloomsbury dan Scholastic baru rilis pada 8 Oktober 2019.
Angsuran dalam seri bergambar itu menghidupkan kembali sosok Harry Potter. Ada penataan ulang karakter, adegan, dan makhluk ajaib yang belum pernah ada sebelumnya.
Dilansir dari Forbes, Senin (14/10/2019), para penggemar Harry Potter dapat menyelami dunia sihir di tahun keempat Harry Potter. Harry secara tak sengaja bersaing di Turnamen Triwizard yang puncaknya membuat kembalinya Penyihir Kegelapan, Lord Voldemort.
Amazon bestseller menempatkan buku ilustrasi ke-4 Harry Potter di posisi pertama. Selama ini buku-buku Harry Potter kerap masuk dalam terpopuler versi The New York Times.
Bloomsbury pun mengumumkan Jim Kay akan memulai tur promosi bukunya keliling Inggris. Dalam waktu dekat, angsuran kelima sampai edisi ilustrasi terakhir 'Harry Potter and the Deathly Hallows' segera terbit.
Simak Video "

3 Lokasi Wisata di London yang Harry Potter Banget!

"
[Gambas:Video 20detik]
(tia/nu2)