book
George RR Martin Pilih 'Lord of the Rings' Sebagai Bacaan Fantasi Terbaik
Jumat, 10 Mei 2019 12:50 WIB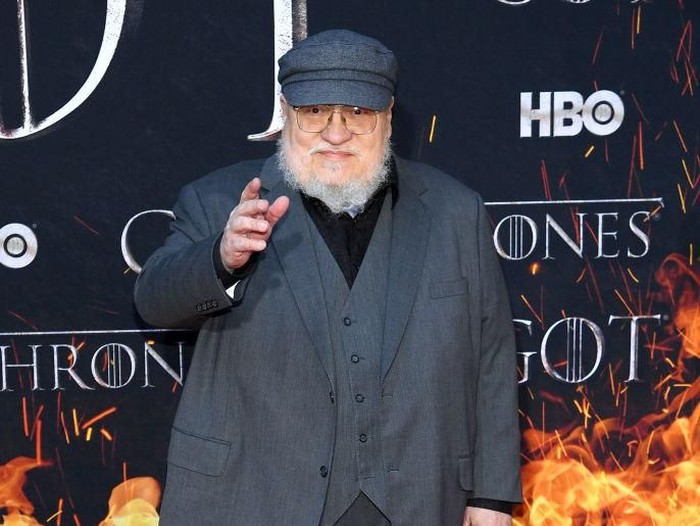 Foto: Getty Images
Jakarta
- Di tengah penayangan musim kedelapan seri televisi '
Game of Thrones
', nama penulis
George RR Martin
kembali diperbincangkan. Termasuk pertanyaan mengenai novel fantasi terbaik menurut sang penulis.
George RR Martin menghadiri pemutaran film 'Tolkien' yang merupakan biografi penulis 'Lord of the Rings', JRR Tolkien.
Saat awak media bertanya mengenai bacaan terbaik, ia langsung menjawab dengan lantang.
"Saya lebih memilih 'Lord of the Rings' daripada 'Harry Potter'," ujarnya dilansir dari Independent, Jumat (10/5/2019).
Dia memuji kelihaian JRR Tolkien yang mampu menyulut cerita fantasi epik. Bahkan trilogi dari JRR Tolkien mampu mengilhami format menulis bagi karya-karya Martin.
Menurutnya, cerita JRR Tolkien khususnya karakter Gandalf the Grey atau 'Gandalf the White' melegenda dibandingkan karakter Albus Dumbledore yang juga sama-sama penyihir.
Penulis yang juga berkarier di industri perfilman Hollywood merilis novel 'A Song of Ice and Fire'. Novel itu selanjutnya melahirkan cerita 'Game of Thrones' hingga diadaptasi menjadi seri televisi oleh HBO.
"Sekarang novel saya ada 7 buku, jika saya segera menyelesaikan dua novel yang terakhir dalam waktu dekat," pungkas George RR Martin.
(tia/nu2)