art
Sukses di New York, Pentas Teater Harry Potter ke-8 Sambangi San Francisco
Kamis, 08 Agu 2019 09:55 WIB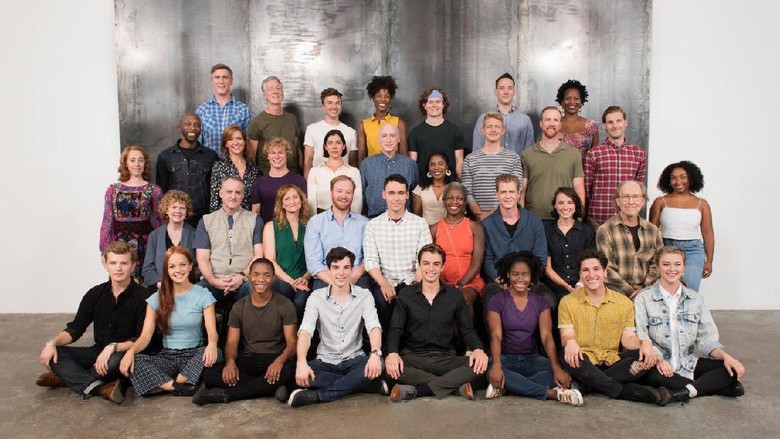 Foto: Pottermore/ Istimewa
Jakarta
- Sukses dipentaskan di New York, pertunjukan '
Harry Potter and the Cursed Child
' merambah ke kota lain. San Francisco dipilih sebagai lokasi penyelenggaraan berikutnya.
Situs Pottermore pun mengumumkan daftar lengkap para pemain. Untuk keluarga Potter, ada aktor John Skelley yang berperan sebagai Harry Potter, Angela Reed sebagai Ginny Potter, dan pemeran Albus Potter dimainkan Benjamin Papac.
Untuk keluarga Granger-Weasley, aktor teater AS David Abeles berperan sebagai Ron Weasley, Yanna Macintosh sebagai Hermione Granger, dan Folami Williams memerankan putri mereka, Rose Granger-Weasley.
Lucas Hall menjadi Draco Malfoy bersama dengan Jon Steiger sebagai Scorpius. Selain mereka, masih ada puluhan aktor dan aktris lainnya yang bermain dalam produksi di West Coast tersebut.
"Kami yakin Anda setuju Pantai Barat Amerika Serikat siap untuk pertunjukan yang memukau ini," tulis keterangan Pottermore.
Pertunjukan 'Harry Potter and the Cursed Child' digelar pada 23 Oktober 2019 hingga 17 Mei 2020.
Simak Video "

3 Lokasi Wisata di London yang Harry Potter Banget!

"
[Gambas:Video 20detik]
(tia/wes)