art
'Harry Potter and the Cursed Child' Resmi Dibuka di Australia
Rabu, 27 Feb 2019 11:50 WIB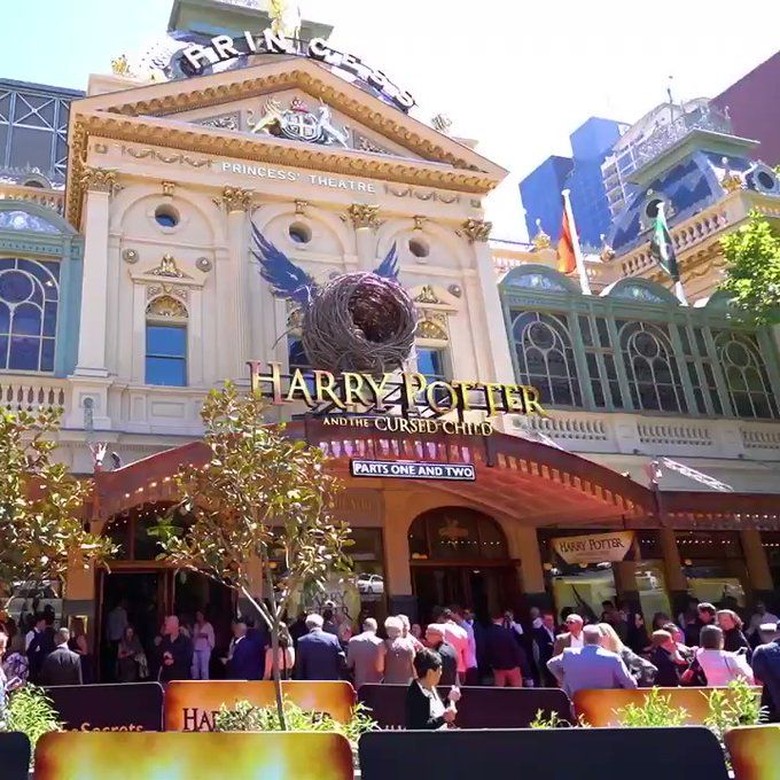 'Harry Potter and the Cursed Child' Resmi Dibuka di Australia Foto: Istimewa
Jakarta
- Pertunjukan teater '
Harry Potter and the Cursed Child
' resmi dibuka di Australia. Gala premier besar dan megah digelar oleh tim produksi di The Princess Theatre, Melbourne, Australia.
Drama yang menceritakan kisah kedelapan
Harry Potter
itu sebelumnya pernah digelar di London dan New York. Ini adalah benua ketiga yang menampilkan 'Harry Potter and the Cursed Child'.
"Ini adalah produksi ketiga kami yang dibuka dengan sangat indah di sini, di Australia. Reaksi publik baru saja membahana di benua Australia," tutur produser Sonia Friedman, dilansir dari Pottermore, Rabu (27/2/2019).
Menjelang hari besar penayangan di Australia, J.K Rowling sempat memposting foto sebuah kue yang indah dengan tulisan tangan The Princess Theatre.
Untuk memeriahkan produksi ketiga 'The Cursed Child' di Australia, ada hiasan kepala buatan tangan ala Luna Lovegood, jubah rumah Slytherin, sampai pameran kostum kreatif.
Kira-kira teater 'Harry Potter and the Cursed' bakal menyambangi Indonesia nggak yah selanjutnya?
(tia/nkn)