tv-news
Dear Haters 'Game of Thrones', Kit Harington Kirim Pesan untuk Kalian
Selasa, 21 Mei 2019 13:38 WIB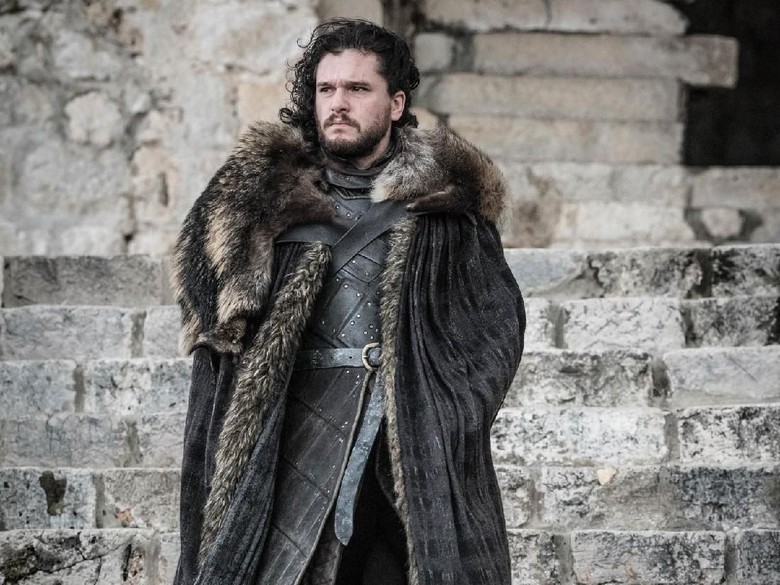 Foto: Dok. HBO
Jakarta
- Usai penayangan
'Game of Thrones'
musim kedelapan episode 6, tak sedikit publik yang mengungkap kekecewaan. Banyak yang merasa akhir dari serial TV HBO tersebut kurang pas.

Kit Harington
, sebagai pemeran Jon Snow, mengaku sangat kesal saat mendengar kritikan yang disampaikan publik. Apalagi, ada yang membuat petisi agar musim kedelapan 'Game of Thrones' dibuat ulang.
"Kritik apa pun yang dihasilkan selama setengah jam tentang musim ini dan memberikan penilaian mereka, kuharap mereka bisa menyingkir saja! Karena aku tahu betapa kerasnya usaha yang dilakukan untuk musim ini," ungkap Kit seperti dikutip dari NY Post, Selasa (21/5).
Tonton juga: Akhir Game of Thrones Perlukah Dibuat Ulang?

Namun pada akhirnya, Kit meminta maaf atas ucapannya. Ia hanya merasa kesal karena 'Game of Thrones' sangat berarti baginya dan perjalanan kariernya.
"Banyak pekerjaan yang dilakukan (di lokasi), semua orang kembali ke apartemen mereka seusai syuting. Mereka punya kehidupan mereka sendiri, punya keluarga, punya kekasih di rumah. Kurasa yang menjadikan 'Game of Thrones' sukses adalah fakta bahwa kami sudah seperti keluarga. Semua yang berada di sana sangat disambut sebagai keluarga," pungkasnya.
(dal/tia)