tv-news
Netizen Heboh Episode Terakhir 'Game of Thrones', Kecewa atau Senang?
Senin, 20 Mei 2019 10:22 WIB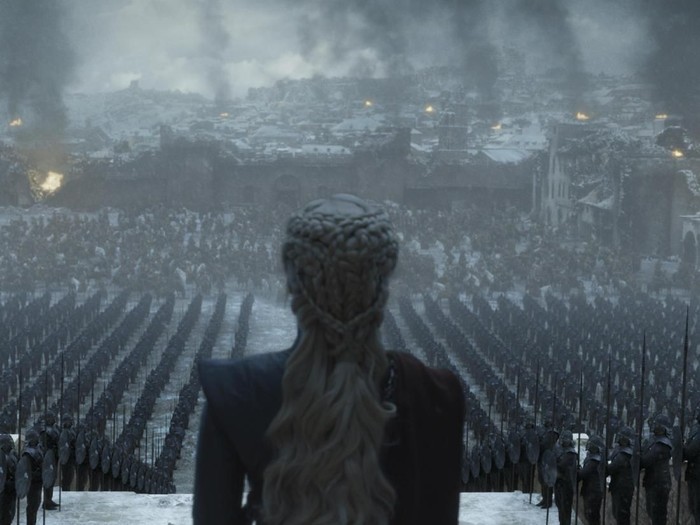 Foto: (dok.HBO)
Jakarta
-
'Game of Thrones'
akhirnya usai dengan ditayangkannya episode keenam di musim kedelapan. Tak lama setelah usai ditayangkan di HBO, netizen pun ramai-ramai berkomentar di Twitter.
(Spoiler Alert!)
Di akhir musimnya, baik Jon Snow dan
Daenerys Targaryen
yang sebelumnya digadang-gadang akan menduduki tahta, malah diberikan akhirnya yang berbeda. Tak disangka-sangka Bran yang pada akhirnya menduduki tahta.
Kini, beragam komentar pun disampaikan oleh netizen. Banyak yang kecewa, namun ada juga yang membela akhir dari 'Game of Thrones'.
"Sampai sekarang masih tak bisa berkata-kata dengan apa yang dilakukan oleh penulis 'Game of Thrones'. Bagaimana mereka semakin menghancurkan serial yang memang sudah hancur," tulis salah satu netizen.
"Mungkin ini adalah penggambaran paling apik dari seluruh episode. Sinematografi episode ini adalah satu-satunya hal paling baik dari musim terburuk," tambah lainnya.
"Aku tidak tahu bagaimana dengan kalian, tapi aku sebenarnya suka akhir dari 'Game of Thrones'. Arya seharusnya mendapatkan yang lebih baik, tapi Jon memang seharusnya bersama The Wildings. Sansa menjadi Queen in the North adalah hal yang sempurna. Aku sama sekali tidak ada komplain," ujar netizen lain.
Video: Cacimaki untuk #TheFinalEpisode Game of Thrones
Dengan ini, 'Game of Thrones' resmi telah usai. Bagaimana menurut kalian?
(dal/nkn)