tv-news
500 Ribu Fans Ajukan Petisi 'Game of Thrones' Musim 8 Dibuat Ulang
Jumat, 17 Mei 2019 12:43 WIB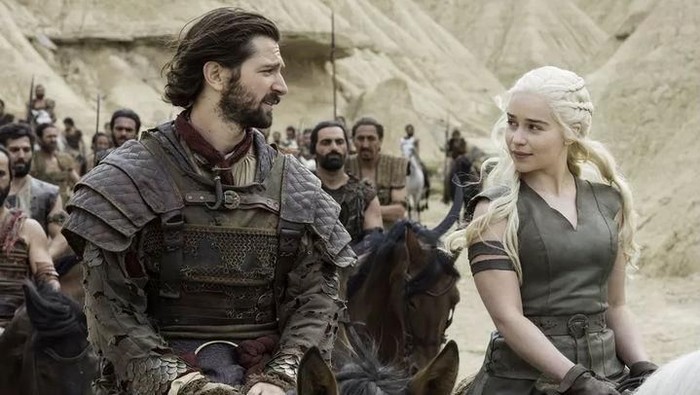 Foto: Dok. HBO
Jakarta
-
Akhir dari 'Game of Throness' di musim 8 nyatanya tak benar-benar mendapat sambutan hangat. Sejumlah fans kecewa dan akhirnya mengajukan sebuah petisi.

Petisi itu berisi permintaan musim ini dibuat ulang. Waduh!

DIlansir BBC, petisi yang berada di situs change.org itu telah ditanda tangani hingga 500 ribu orang. Penggemar mengungkapkan serangkaian alasan sehingga petisi ini muncul.

Mereka merasa kisah di musim 8 ini terlalu terburu-buru sebab tak sesuai dengan cerita dalam bukunya.


George RR Martin masih tengah menyelesaikan buku selanjutnya 'The Winds Of Winter' dan serial ini akan memiliki ending yang berbeda.

"Serial ini layak mendapatkan musim terakhir yang masuk akal," bunyi salah satu komentar petisi tersebut.

Video: Fans Bikin Petisi dan Minta ''Game of Thrones 8'' Dibuat Ulang


Selebihnya, komentar lainnya dari mereka yang menandatangani petisi mengatakan seri terakhir ini tampak terburu-buru dibuat. Tayangnya musim ini juga dinilai tak menghormati sang penulis dan dianggap membawa akhir dari cerita 8 tahun yang bergulir terasa sia-sia.


(doc/nu2)