tv-news
Waduh! Kit Harington Sudah Kapok Jadi Jon Snow
Jumat, 17 Mei 2019 11:38 WIB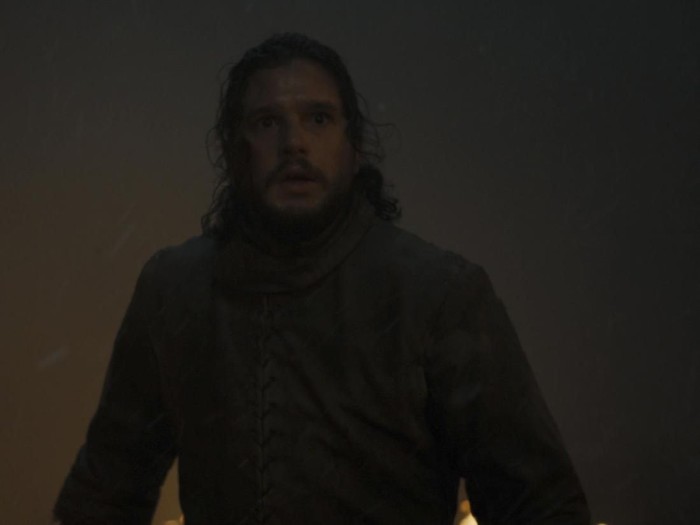 Foto: Dok. HBO
Jakarta
- Episode terakhir
'Game of Thrones'
akan ditayangkan Senin (20/5) pukul 08.00 WIB di HBO. Kini, para bintang pun siap untuk berpamitan dengan karakter mereka masing-masing.
Seperti
Kit Harington
yang mengaku tak ingin lagi berperan sebagai Jon Snow. Ia tak mau lagi memerankan karakter dengan tipe ksatria seperti di 'Game of Thrones'.
"Aku tak ingin mencoba dan mengulang kembali Jon Snow. Mungkin sesuatu yang lebih ringan?" ujarnya saat diwawancara oleh Harper's Bazaar belum lama ini.
"'Game of Thrones' adalah sebuah serial yang sangat, sangat berat. Peran yang sangat berat. Jadi aku ingin mencoba sesuatu yang lebih ringan, mungkin yang sedikit lebih lucu. Selain itu, aku tidak tahu," lanjutnya.
Video: Kit Harington Kapok Perankan Jon Snow di ''Game of Thrones''
Namun tentu saja, berpisah dari karakter yang sudah beberapa tahun ia mainkan tak selalu mudah. Kit Harington pun mengambil kenang-kenangan dari perannya di 'Game of Thrones' walaupun sebenarnya tak diizinkan.
"Aku mengambil sarung tanganku. Aku menyimpannya," pungkas Kit.
(dal/doc)