tv-news
Canda Maisie Williams soal Adegan Ciuman di 'Game of Thrones'
Rabu, 24 Apr 2019 15:12 WIB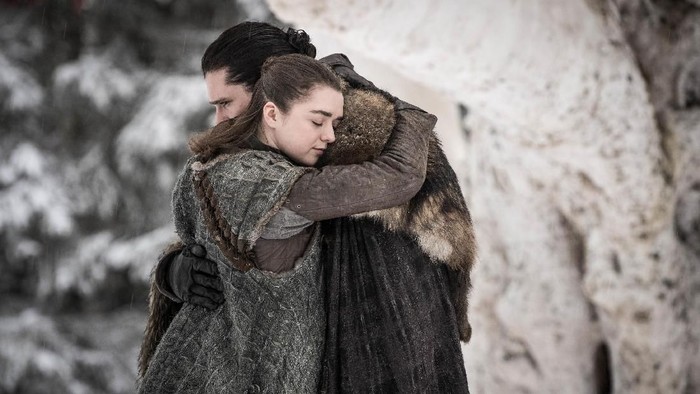 Foto: Helen Sloan - HBO
Jakarta
-
Di episode 'Game of Thrones' musim kedelapan yang terbaru, Arya memilih untuk menghabiskan malam terakhirnya bersama Gendry dengan cara yang tak biasa. Arya agaknya tak ingin hidupnya berakhir begitu saja.

Ia memberanikan diri untuk mewujudkan perasaan cinta yang lama ia simpan selama ini. Adegan pun memperlihatkan bagaimana Arya dan Gendry bercumbu dan memadu kasih.

Sang aktris, Maisie Williams menyadari hal itu tak menjadi adegan biasa dari karakter Arya yang selama ini disaksikan. Dalam kisah 'Game of Thrones' musim 8 ini, ia telah tumbuh dewasa.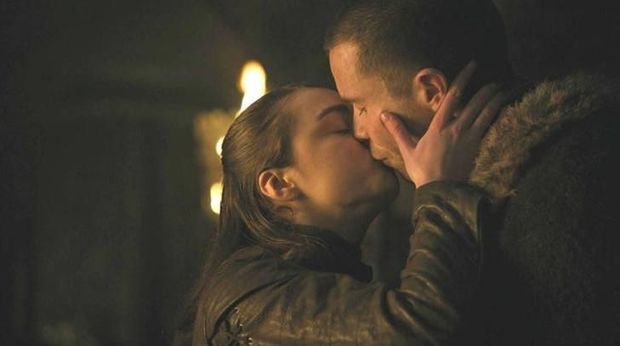 Foto: ('GoT'/Screenrant)
Sadar adegan tersebut membawa kejutan bagi penggemar, baru-baru ini, Maisie Williams pun memberikan pernyataan. Ia mengaku sama risihnya dengan penonton saat melihat dirinya sendiri di adegan tersebut.
Bernada canda, Maisie Williams mengatakan, "jika kamu merasa tidak nyaman, ketahuilah bahwa ibuku dan ayah tiriku dan 2 saudara perempuanku dan 4 saudara laki-lakiku mungkin sudah menonton ini juga hahaha..bunuh saja aku," katanya seraya tertawa.


Maisie Williams menjadi salah satu aktris yang sejak awal terlibat dalam serial ini. Williams muncul di episode awal di tahun 2011, kala itu usianya masih amat muda yakni 14 tahun.
(doc/nu2)