Did You Know?
Pemeran 'Game of Thrones' bersama Pasangan Asli Mereka
Senin, 02 Jul 2018 13:14 WIB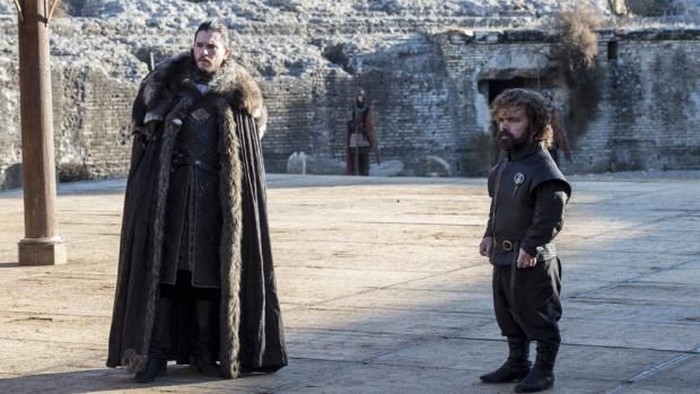 Foto: (HBO)
Jakarta
- 'Game of Thrones' jadi salah satu serial paling populer di dunia dalam satu dekade terakhir. Ceritanya yang rumit dan penuh karakter tak menghalangi penggemar untuk setia mengikuti setiap episode.
Bahkan saking menjiwainya banyak yang kaget ketika melihat para aktor pemeran Game of Thrones tanpa kostum di kehidupan nyata. Mereka juga punya pasangan yang berbeda dengan yang digambarkan dalam serial kolosal tersebut.
1. Berawal dari cinta lokasi, Kit Harington menikahi Rose Leslie pemeran Ygritte. Padahal Jon Snow tengah menjalin hubungan dengan Daenerys Targaryen.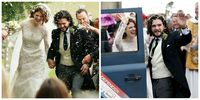 Foto: Dok. Ist
2. Sementara Sansa Stark alias Sophie Turner sedang lovey dovey dengan Joe Jonas di kehidupan nyata
Foto: Dok. Ist
3. Arya Stark (Maisie Williams) yang jomblo di cerita Game of Thrones ternyata menjalin hubungan dengan Ollie Jackson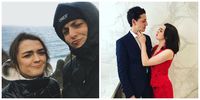 Foto: Dok. Ist
4. Little Finger alias Aidan Gillen yang digambarkan mencintai Sansa Stark ternyata berpacaran dengan penyanyi Camille O'Sullivan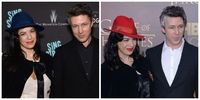 Foto: Dok. Ist
5. Nikolaj Coster-Waldau pemeran Jaime Lannister telah menikah dengan penyanyi Nukaka & punya keluarga bahagia
Foto: Dok. Ist
6. Jason Momoa pemeran Khal Drogo suami Daenerys, telah menikah dengan aktris Lisa Bonet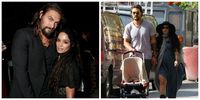 Foto: Dok. Ist
7. Brienne of Tarth yang diperankan Gwendoline Christie menjalin hubungan dengan desainer Giles Deacon sejak 2013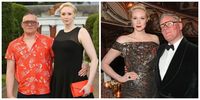 Foto: Dok. Ist
8. Sementara Tormund Giantsbane yang diperankan Kristofer Hivju telah menikah dengan jurnalis Gry Molvær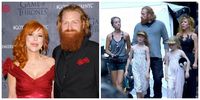 Foto: Dok. Ist
9. Carice Van Houtten pemeran Melisandre yang penggoda ternyata telah menikah dengan aktor Guy Pearce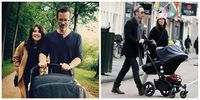 Foto: Dok. Ist
10. Iain Glenn pemeran Jorah Mormont yang jatuh cinta pada Daenerys telah beristrikan aktris Charlotte Emmerson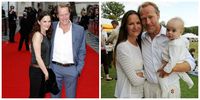 Foto: Dok. Ist
11. Natalie Dormer pemeran Ratu Margaery Tyrell tengah bertunangan dengan sutradara Anthony Byrne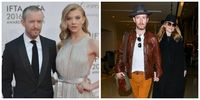 Foto: Dok. Ist
12. Peter Dinklage pemeran Tyrion Lannister yang digambarkan mata keranjang telah bekeluarga dengan aktris Erica Schmidt
Foto: Dok. Ist
Melihat foto para pemeran Game of Thrones saat bersama pasangan asli mereka di kehidupan nyata cukup bikin terbelalak ya. Apalagi ketika sudah terpatri citra mereka dalam serial kolosal tersebut.
(nu2/nu2)