music
Warpaint Balik Lagi ke Jakarta di We The Fest 2019
Jumat, 31 Mei 2019 20:06 WIB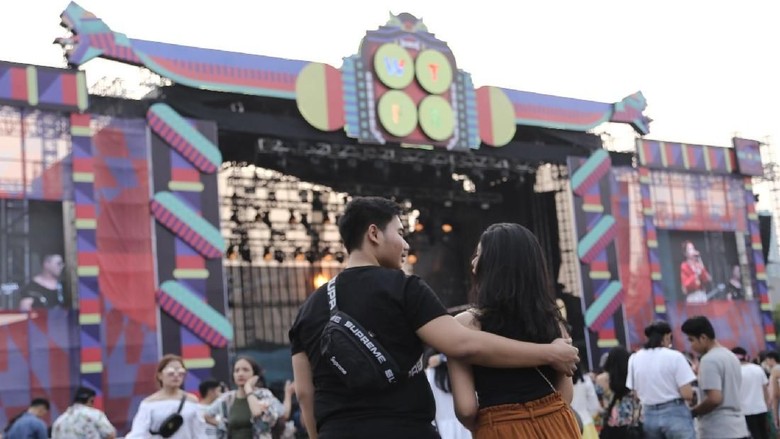 Foto: Hanif Hawari
Jakarta
- Untuk kedua kalinya Warpaint bakal tampil di Jakarta. Kali ini band rock perempuan asal Amerika Serikat itu akan manggung di We The Fest 2019.
Warpaint diumumkan main di We The Fest 2019 dalam pengumuman pengisi acara fase ke tiga.
Bersama dengan Warpaint diumumkan pula sejumlah nama musisi lainnya, yakni Bazzi, Nina Las Vegas, dan Capital Cities dari mancanegara.
Serta sembilan musisi Indonesia yang terdiri dari Dipha Barus, Fun On A Weekend feat. Soul Menace Crew, Gerald Situmorang & Sri Hanuraga, Matter Halo, Perta Sihombing feat. Enrico Octaviano, Puti Chitara, Sal Priadi, Sore dan Stan x w.W feat. Dave Slick.
"Banyak kolaborasi menarik antar musisi Indonesia di deretan musisi lineup fase tiga We The Fest 2019. Selain itu, banyak musisi yang mempersiapkan kejutan-kejutan istimewa khusus untuk penampilan mereka di We The Fest 2019 nanti," kata Brand Manager Ismaya Live, Sarah Deshita, melalui siaran pers.
Sebelumnya, Warpaint pernah menyambangi Jakarta dalam konser tunggal yang digelar 17 Februari 2017 di Parkir Selatan, Senayan, Jakarta Selatan.
We The Fest 2019 berlangsung selama tiga hari di JIExpo Kemayoran, Jakarta pada 19 hingga 21 Juli 2019.
(srs/dar)