music-box
9 Musisi Akan Tampil Beda di Satu Panggung
Sabtu, 19 Nov 2011 10:13 WIB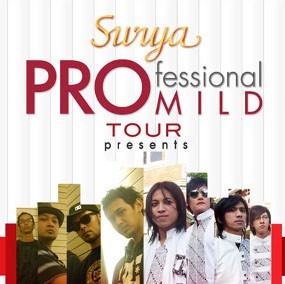 Malang
- Pentas musik dengan banyak musisi kenamaan Indonesia biasanya digelar di beberapa panggung. Tapi akan ada 9 musisi besar di satu panggung dalam penutupan Surya Pro Mild Tour 2011.
Konser akan digelar di lapangan Rampal, Malang pada Sabtu (19/11/2011) mulai pukul 15.00 WIB. Sembilan musisi tersebut yaitu Ungu, Armada, Geisha, Five Minutes, The Changcuters, Superman is Dead, Shaggy Dog, J-Rocks dan Pro Star Band.
"Semua yang tampil akan di luar kebiasaan. Banyak kolaborasi, banyak gimmick dan lain-lain," ujar Abas dari Pro Mild dalam jumpa pers di Hotel Ollino, Malang, Jawa Timur, Jumat (18/11/2011).
Tiket masuk dibandrol dengan harga Rp 20 ribu. Bisa bermusik bersama musisi lain dirasa unik bagi pengisi acara yang sebelumnya telah digelar di ratusan kota di Indonesia.
"Ini seru, soalnya bosan juga manggung sendiri terus. Kita memang menunggu bisa sepanggung dengan band-band besar lainnya, jadi bisa ada perbandingan dan nambah ilmu," jelas gitaris Ungu Enda.
Dalam jumpa pers hadir para personel Ungu dan The Changcuters serta vokalis BIP Ipang. Mereka kemudian konvoi keliling Malang ditemani para personel band asal Bali Superman is Dead.
(yla/nu2)