movie
Oscar Kedua untuk 'Once Upon A Time', Pertama Buat 'Little Women'
Senin, 10 Feb 2020 09:16 WIB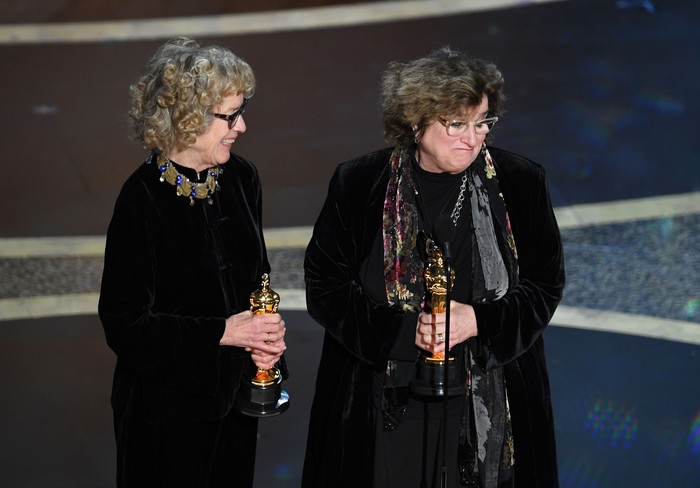 Foto: Kevin Winter/Getty Images
Jakarta
-
The Academy Awards ke-92 berlanjut dengan penyerahan penghargaan untuk Best Production Design dan Best Costume Design. 'Once Upon a Time in Hollywood' dan 'Little Women' membawa pulang piala di kategori ini.

Barbara Ling bekerja sama dengan Nancy Haigh dalam mendesain produksi dan mendekorasi set film arahan Quentin Tarantino 'Once Upon a Time in Hollywood'. Sebelumnya film ini juga mendapat piala Best Supporting Actor untuk Brad Pitt.

"Terima kasih untuk partner in crime ku Nancy Haigh. Terima kasih Quentin Tarantino untuk memberi kesempatan buat kami bekerja sama," kata Barbara Ling dalam pidato kemenangannya.

Nancy Haigh mengucapkan terima kasih kepada sederet kru yang membantunya dalam dekorasi set Hollywood dalam film tersebut. Dia juga mengapresiasi para pelukis dan tukang cat yang bekerja sama untuk membuat set Hollywood tahun 1969.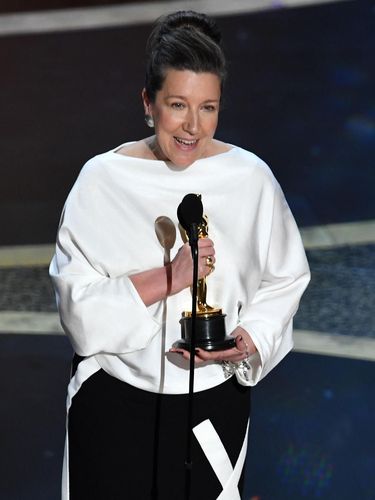 Foto: Kevin Winter/Getty Images
Sementara untuk kategori Best Costume Design dimenangkan oleh Jacqueline Durran dari film 'Little Women'. Ini merupakan piala Oscar keduanya dan menjadi nominasi ketujuh di Oscar.

"Terima kasih buat tim produksi dan produser Amy Pascal. Terima kasih untuk keluargaku yang mendukungku sebagai working woman. Terima kasih buat Greta Gerwig yang menginspirasi kita semua," ucap Jacqueline dalam pidatonya.

Oscar 2020 masih berlangsung di Dolby Theatre, Hollywood, Los Angeles. Saksikan live streaming The Academy Awards ke-92 di detikcom.
Simak juga video Menang Oscar, Brad Pitt: Ini untuk Anak-anakku:
(ron/doc)