movie
JJ Abrams Konfirmasi Kembalinya Palpatine di 'The Rise of Skywalker'
Selasa, 01 Okt 2019 10:31 WIB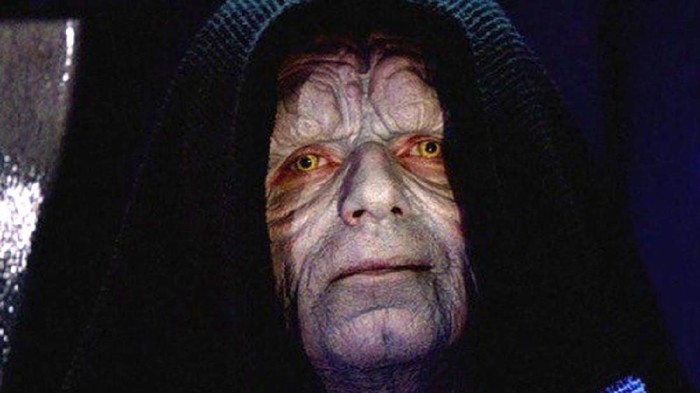 Foto: dok.Star Wars
Jakarta
-
Kabar kembalinya Palpatine dikonfirmasi oleh JJ Abrams. Sebelumnya penggemar menerka-nerka benarkah ia kembali setelah sebelumnya diketahui berakhir di tangan Darth Vader.

Ada alasan bagi Abrams untuk melibatkan karakter tersebut kini.

"Beberapa orang menilai membawanya kembali adalah hal yang tak perlu. Aku mengerti, tapi jika anda melihat bagaimana seri-seri film ini sebagai satu kesatuan, ada keterkaitan satu sama lain dari hal-hal yang sudah ada sebelumnya," ungkap Abrams seperti dilansir Comicbook.

Sang pemeran, Ian McDiarmid telah diumumkan memerankan karakter tersebut. Palpatine sudah ada sejak awal di prekuel trilogi. Palpatine juga digambarkan berkuasa atas galaksi.


Kini belum ada bayangan peran Palpatine di '
The Rise of Skywalker
'. Akan tetapi kehadirannya melengkapi akhir dari saga 'Star Wars' tersebut.
'The Rise of Skywalker' turut dibintangi oleh Daisy Ridley, Adam Driver, John Boyega, Oscar Isaac dan Lupita Nyong'o. Film ini dijadwalkan rilis 20 Desember 2019.
Simak Video "

'Star Wars: The Rise of Skywalker', Kok Kayak Sinetron?

"
[Gambas:Video 20detik]
(doc/tia)