movie
Ini Jadinya Andy Serkis Tampil Sebagai Penguin Musuh Batman
Senin, 01 Jul 2019 16:02 WIB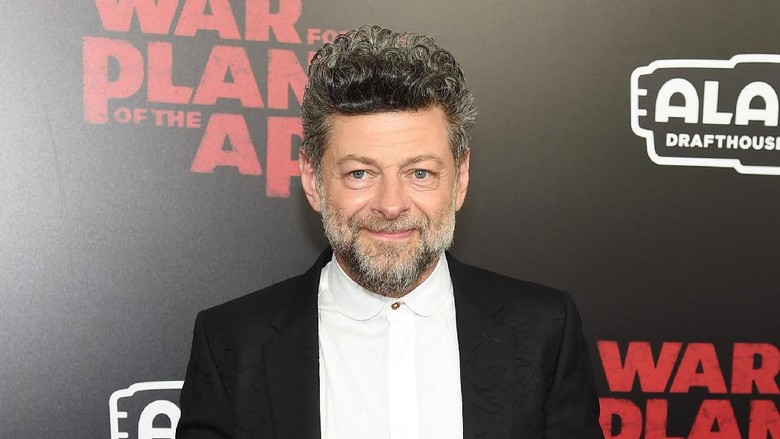 Andy Serkis Foto: Alberto E. Rodriguez/Getty Images
Jakarta
- Setelah
Robert Pattinson
dikukuhkan sebagai Bruce Wayne, ada nama lain yang kabarnya bakal tampil dalam film '
The Batman
'. Salah satunya
Andy Serkis
.
Serkis dirumorkan bakal memerankan sosok Penguin. Ia bakal jadi salah satu villain yang akan tampil dalam film garapan Matt Reeves tersebut.
Rumor tentang keterlibatan Andy Serkis memang sudah mulai terdengar pekan lalu. Jika benar, itu juga bukan kali pertama ia kerja bareng Matt Reeves. Sebelumnya, mereka terlibat proyek di 'Planet of The Apes'.
'The Batman' bakal mengisahkan tentang masa muda superhero DC Comics itu. Rumor juga menyebut bakal ada banyak villain yang terlibat selain Penguin. Reeves juga disebut-sebut akan membawa sosok Catwoman hingga Riddler.
Sementara hingga saat ini Warner Bros belum mengumumkan keterlibatan Andy Serkis. Namun beberapa penggemar sudah membayangkan aktor tersebut ketika memerankan Penguin.
Setelah muncul di waralaba seperti 'The Lord of the Rings', 'Star Wars' dan 'Marvel Cinematic Universe', Andy Serkis sepertinya sangat cocok untuk bergabung dengan franchise DC Films. Tapi cocok nggak Serkis berseberangan jalan dengan Robert Pattinson?
Sejauh ini, plot film itu memang masih tersembunyi. Ben Affleck yang sebelumnya tampil dalam tiga film memerankan sosok Batman pun tak lagi terlibat.
Batman adalah salah satu dari banyak proyek yang saat ini sedang dikembangkan oleh Warner Bros dan DC Films, termasuk film solo The Flash, Green Lantern Corps, Cyborg, hingga Supergirl.
DCEU juga terus maju dengan 'Birds of Prey' yang mengisahkan sosok Harley Quinn yang bakal dirilis pada 7 Februari 2020. 'Wonder Woman 1984' juga sudah punya jadwal rilis 5 Juni 2020. Sebuah film solo 'Joker' pun dibuat di luar alam semesta DC Films dibintangi oleh Joaquin Phoenix pada 4 Oktober 2019.
Simak Video "

Christian Bale Tanggapi Kabar Robert Pattinson Jadi Batman

"
[Gambas:Video 20detik]
(nu2/doc)