movie
Letty dan Roman Pearce Kembali ke 'Fast and Furious'
Kamis, 20 Des 2018 15:26 WIB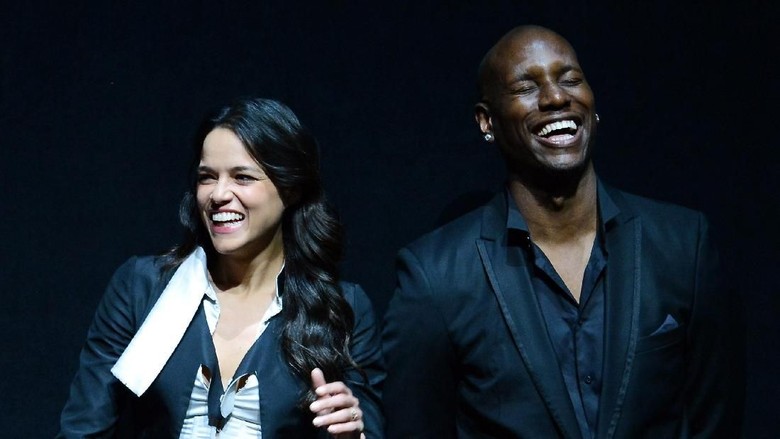 Foto: Ethan Miller/Getty Images
Jakarta
- Michelle Rodriguez dan Tyrese Gibson dipastikan kembali untuk '
Fast & Furious 9
'. Waralaba tentang balap jalanan itu akan terus berkembang.
Film pertama dimulai pada 2001 dengan 'The Fast and Furious' yang dibintangi Vin Diesel dan Paul Walker. Setiap beberapa tahun, seri balapan itu terus menghiasi layar bioskop yang memang terbukti menjadi film menguntungkan untuk Universal Studios.
Michelle Rodriguez yang memerankan sosok Letty Ortiz pertama kali diperkenalkan sebagai kekasih dari Dominic Toretto, karakter utama yang diperankan Vin Diesel. Karakternya dimulai sebagai pembalap jalanan, ia kemudian menyamar untuk mengintai sosok Arturo Braga yang menyebabkan ia terluka parah hingga menderita amnesia.
Sementara karakter Tyrese Gibson memerankan Roman Pearce yang pertama kali muncul di '2 Fast 2 Furious' pada 2003. Karakter itu kemudian kembali ke seri Fast Five.
Keduanya juga kembali tampil untuk 'The Fate of the Furious' pada 2017. Keduanya kini telah menjadi karakter utama untuk film tersebut.
Namun Gibson sempat muncul dengan berbagai ancaman untuk tak lagi kembali ke dalam waralaba itu. Alasannya, ia tak mau Dwayne Johnson masuk dalam bagian dari film. Begitu juga dengan Rodriguez yang mengancam cabut jika serial tersebut tak memberikan peran yang lebih besar untuknya di film-film mendatang.
Waralaba itu akan dibuatkan spinoff berjudul 'Hobbs and Shaw' yang dibintangi oleh Johnson dan Statham. Itu juga yang bikin Gibson kecewa.
'Fast and Furious 9' akan mengalami penundaan hingga 2020. Penggemar masih bisa berharap film ini akan segera diproduksi, melihat jadwal syuting ditetapkan pada April 2019.
Justin Lin akan ditunjuk sebagai sutradara dengan Daniel Casey sebagai penulis skenarionya. Jordana Brewster juga akan kembali ke dalam perannya sebagai Mia Toretto.
(nu2/ken)