The 88th Academy Awards
Baru Mulai, 'Mad Max: Fury Road' Sudah Bawa Pulang Tiga Piala
Senin, 29 Feb 2016 09:41 WIB
Jakarta
-
Malam puncak The Academy Awards 2016 memang baru dimulai. Setidaknya baru ada lima piala yang dibagikan, dari 24 total kategori yang dipertaruhkan.

Hebatnya, tiga dari lima piala itu adalah milik film 'Mad Max: Fury Road'. Tanpa basa-basi, film arahan George Miller itu menjadi yang terbaik di 'Best Costume Design', 'Best Production Design' juga 'Best Makeup and Hairstyling'.

Bertempat di Dolby Theatre, Los Angeles, Amerika Serikat, Senin (29/2/2016) WIB, 'Mad Max: Fury Road' mengalahkan nominasi-nominasi besar, seperti 'The Revenant'. 'The Danish Girl' bahkan 'Cinderella'. Film 'The Martian' dan 'Bridge of Spies' juga menjadi korban keganasaan dunia apocalypse 'Mad Max: Fury Road'.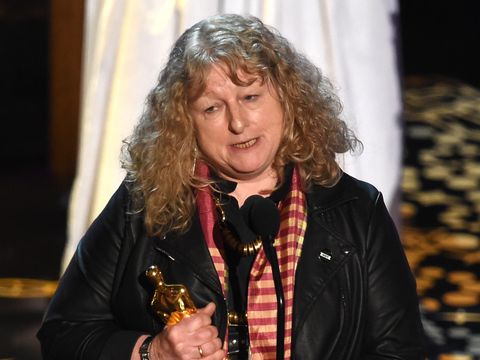 Jenny Beavan penerima Best Costume Design
Dengan begini, film yang dibintangi Charlize Theron dan Tom Hardy itu menyisakan enam kategori lagi untuk dimenangkan. Termasuk yang paling bergengsi, 'Best Picture' yang bersaing dengan tujuh nominasi terbaik lainnya.
Ikuti terus keseruan ajang Oscar ke-88 hari ini hanya di detikHOT! Tak cuma lewat berita, detikHOt berkesempatan untuk langsung melaporkan suasananya dari Dolby Theatre, simak di akun Twitter dan Instagram @detikHOT.
(mif/dal)