Celeb of The Month
Julie Estelle Ramaikan Film Horor Hingga Laga di 'Bolder In 2 Years'
Rabu, 27 Jun 2018 14:45 WIB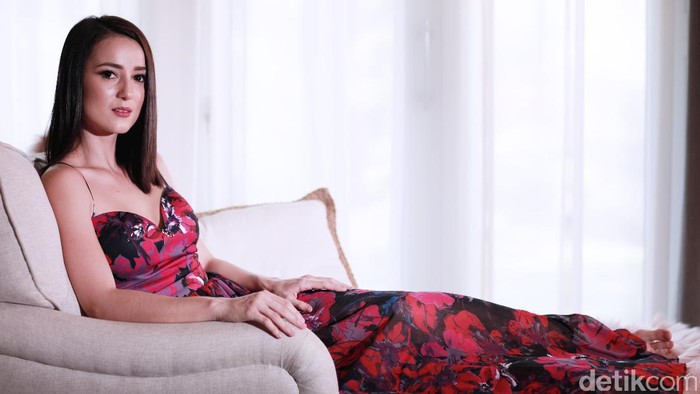 Foto: Asep Syaifullah
Jakarta
- Julie Estelle Gasnier atau yang lebih akrab disapa Julie Estelle sudah cukup lama meramaikan industri perfilman di Tanah Air. Kiprah beraktingnya di berbagai judul film memang sangat diperhitungkan.
Mengawali kariernya di usia 15 tahun, Julie Estelle berlakon sebagai salah satu bintang iklan untuk sabun cuci muka kala itu. Julie Estelle Gasnier lahir di Jakarta, 4 Januari 1989, lahir dari pasangan Thierry Gasnier dan Hilda Limbara.
Baca juga: Throwback! Menawan Julie Estelle saat Pemotretan Celeb of The Month
Bakat beraktingnya saat itu ditemukan oleh seorang pencari bakat di pusat perbelanjaan di Jakarta. Sejak itulah tawaran untuk mengikuti berbagai macam casting ia terima sebagai salah satu peluang baginya hingga akhirnya sukses seperti sekarang ini.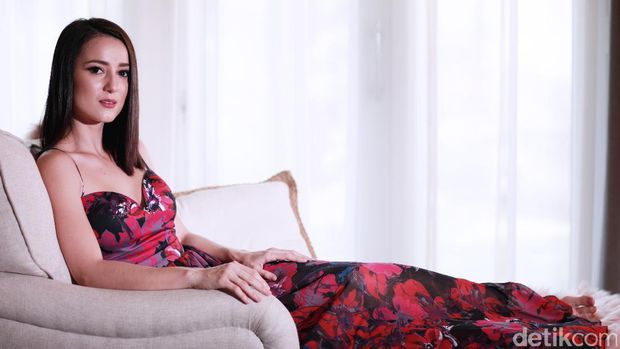 Julie Estelle saat pemotretan Celeb of The Month Foto: asep syaifullah
Di Bulan November 2016, nama Julie Estelle meramaikan rubrik Celeb of The Month di detikHOT. Dalam edisi 'Bolder In 2 Years' Celeb of The Month, detikHOT kembali mencoba mengenang sosok manis dan ramah Julie Estelle yang dikenal sebagai seorang aktris.

Sepanjang perjalanan karier beraktingnya adik dari Cathy Sharon itu sudah banyak membintangi film-film garapan sineas muda di Tanah Air. Mulai dari 'Dealova', 'Alexandria' dan akhirnya wajah Julie Estelle kerap membintangi film-film dengan genre horor.

Di tahun 2006, Julie Estelle sukses membintangi film 'Kuntilanak', 'Kuntilanak 2' dan 'Kuntilanak 3'. Sejak itu kebolehan perempuan berdarah campur Prancis itu juga akhirnya mencicipi film dengan genre laga atau action.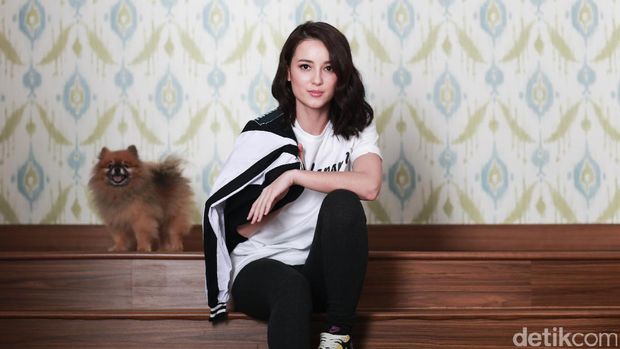 Julie Estelle saat pemotretan Celeb of The Month Foto: Asep Syaifullah
Untuk genre film drama merupakan makanan bagi seorang Julie Estelle berakting. Film 'The Raid 2: Brandal' dan 'Headshot' merupakan pembuktian bagi Julie Estelle untuk bidang perfilman Tanah Air. Di tahun 2016 film yang berjudul 'Headshot' mampir di salah satu festival film bergengsi bertaraf internasional. Toronto International Film Festival 2016, film 'Headshot' berhasil mampir di festival yang diadakan di Toronto, Kanada itu.


(mah/dar)