book
Lembaran Komik Batman Langka Dilelang Puluhan Juta
Selasa, 30 Jun 2020 15:48 WIB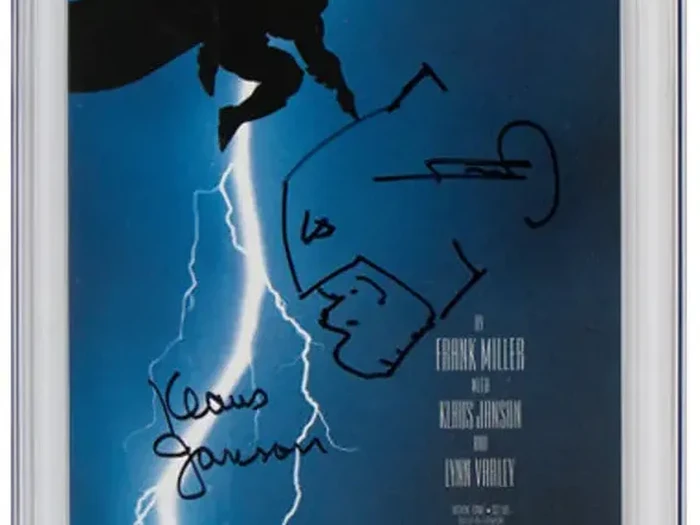 Foto: DC Comics/ Istimewa
Jakarta
-
Komikus Frank Miller menandatangani salah satu lembaran komik ciptaannya The Dark Knight Returns untuk dilelang. Heritage Auctions mengumumkan satu lembarannya dilelang senilai Rp 19 juta.

Miniseri komik The Dark Knight Returns saat ini berada di situs lelang internasional sampai 11 Juli. Biasanya tak sampai satu hari dibuka, komiknya akan langsung terjual.

"Hal istimewa dari lembaran komik ini tidak hanya ditandatangani oleh komikus Frank Miller dan Klaus Janson saja, tapi juga ada skesta profil Batman yang dibuat oleh Miller," tulis keterangan Heritage Auctions, dilansir dari Bleeding Cool, Selasa (30/6/2020).


Komik DC itu rilis pada 1986. Sebelumnya sang komikus diketahui tidak pernah menandatangani lembaran komiknya.

"Karya seni Frank MIller sama sekali tidak biasa ada di balai lelang, mungkin perlu beberapa waktu lebih lama lagi sebelum kita bisa melihat karyanya ditandatangani," tulis Heritage Auctions.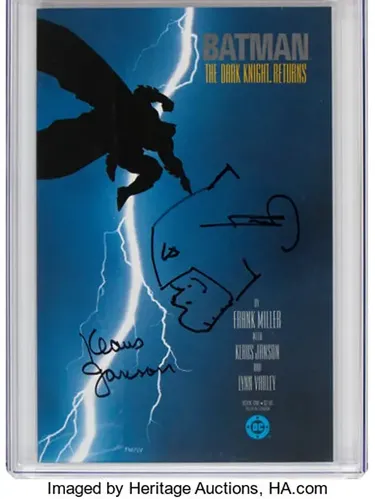 Komik Batman: The Dark Knight Returns Foto: DC Comics/ Istimewa


Meski di situasi pandemi COVID-19 dan semua negara menerapkan new normal, satu per satu balai lelang internasional mulai menjual koleksinya.

"Ini adalah kesempatan satu-satunya untuk punya karya seni The Dark Knight Returns seperti ini, khususnya karya Frank Miller," sambungnya.


DC Comics merilis miniseri The Dark Knight Returns sebanyak empat edisi. Terbit pada Februari 1986 sampai Juni 1986, komik DC ini terbilang langka dan dicari kolektor.

Awalnya seri ini berjudul Batman: The Dark Knight dengan subjudul yang berbeda di setiap edisi. Komik ini mengisahkan tentang kisah alternatif Bruce Wayne yang di usia 55 tahun yang kembali dari masa pensiunnya untuk menumpas kejahatan.

Ia menghadapi tantangan dari kepolisian kota Gotham dan pemerintah Amerika Serikat. Dalam komik, juga diperkenalkan karakter terbaru, Robin, dan geng jalanan yang disebut sebagai Mutants.
Simak Video "

Saat 'Batman' Isi Materi Seminar di Solo

"
[Gambas:Video 20detik]
(tia/dal)