book
Tak Lekang oleh Waktu, 'Harry Potter' Jadi yang Paling Menginspirasi
Kamis, 07 Nov 2019 14:19 WIB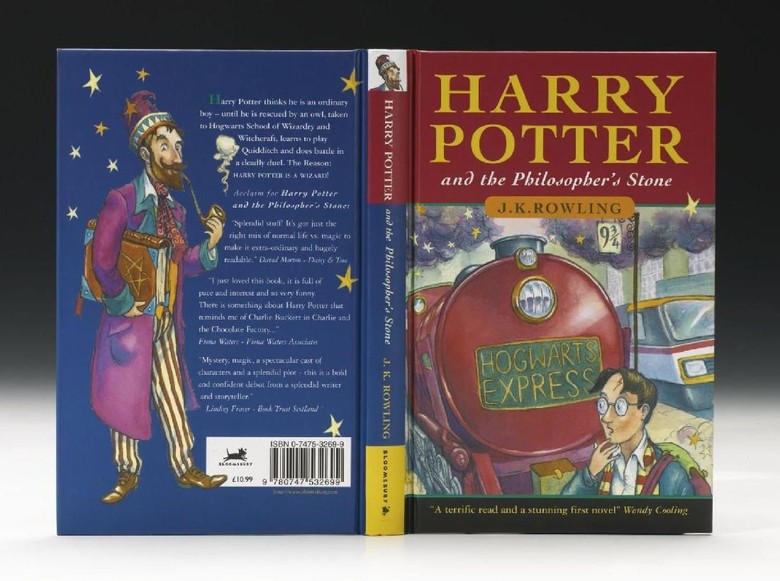 Foto: Istimewa
Jakarta
- Deretan buku-buku yang menginspirasi pembaca dunia juga memasukkan seri-seri
'Harry Potter'
di bagian populer. Karangan JK Rowling itu masuk ke dalam kategori 'coming of age' atau buku untuk genre remaja.
Selain 'Harry Potter', di kategori itu ada
buku
'Emily of New Moon' karya L.M Montgomery, 'Golden Child' Claire Adam', 'Oryx and Crake' ciptaan Margaret Atwood, 'The County Girls' Edna O'Brien', dan 'The Twilight Saga' karya Stephenie Meyer.
Direktur Seni BBC, Jonty Claypole, seperti dikutip detikcom, mengatakan karya-karya tersebut didiskusikan selama berbulan-bulan dan melalui perdebatan yang panjang.
"Ada karya agung, karya klasik yang sangat dicintai, dan 'coming of age' yang begitu memukau," lanjutnya.
"Ini adalah yang terbaik dari semuanya dan kami nilai mampu menginspirasi semua orang, siapapun mereka, untuk membaca lebih banyak novel karena terbukti masyarakat menjadi tertular untuk membaca buku," pungkasnya.
Buku Harry Potter perdana terbit pada 29 Juni 1997. Buku tentang petualangan seorang penyihir remaja bernama Harry Potter bersama para sahabatnya Ronald Bilius Weasley dan Hermione Jane Granger di sekolah sihir Hogwarts itu memukau pembaca seluruh dunia.
Cerita kedelapan 'Harry Potter and the Cursed Child' berlanjut ke panggung teater yang sukses digelar di London, New York, Kanada, Australia hingga Frankfurt, Jerman.
Simak Video "

3 Lokasi Wisata di London yang Harry Potter Banget!

"
[Gambas:Video 20detik]
(tia/doc)