book
Penulis 'GoT' Siap Dipenjara Kalau Novelnya Tak Terbit Sebelum 2020
Selasa, 28 Mei 2019 14:50 WIB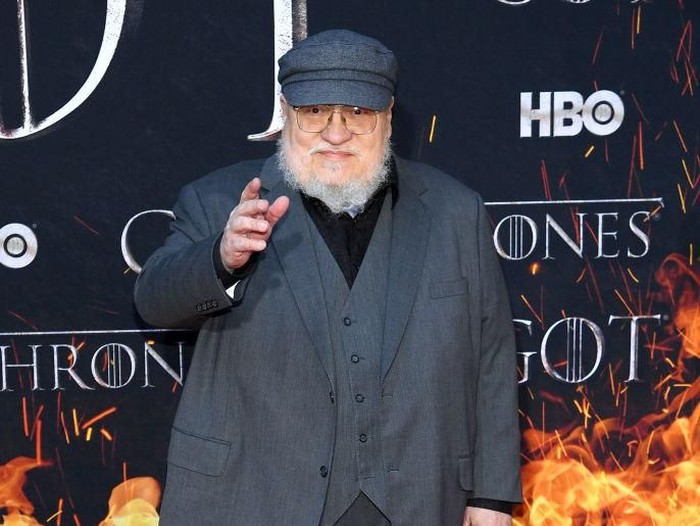 Penulis 'GoT' Siap Dipenjara Kalau Novelnya Tak Terbit Sebelum 2020 Foto: Getty Images
Jakarta
- Setelah serial televisi
'Game of Thrones'
selesai, novel
George RR Martin
dinantikan oleh pembacanya. Bahkan ia mengaku siap dipenjara kalau novelnya tidak rilis sebelum 2020.
Apa yang membuat sang penulis sangat emosional untuk mengumumkan tenggat waktu novelnya?
Dilansir dari berbagai sumber, penyebabnya adalah promo oleh Air New Zealand. Dalam sebuah video dikabarkan Air New Zealand mengundang George RR Martin untuk mendatangi lokasi syuting buku favorit Martin yakni 'Lord of the Rings'.
Dalam video juga disebutkan wawancara sang penulis untuk segera merilis 'Winds of Winter'. Serta mengajak Martin agar rileks menyelesaikan kelanjutan seri 'A Song of Ice and Fire'.
Gara-gara tawaran liburan tersebut, Martin bersumpah akan menyelesaikan novelnya sebelum musim panas tahun 2020. Jika tidak, ia meminta petugas setempat untuk memenjarakannya di sebuah pondok kecil di White Island sampai bukunya selesai.
Martin juga dikabarkan akan pergi ke Selandia Baru pada 29 Juli 2020 untuk menghadiri Worldcon. Namun sampai sekarang masih tersebar rumor kalau Martin telah menyelesaikan novel 'Winds of Winter' dan menyembunyikan akhir dari 'Game of Thrones'.
Namun lewat tulisan di blognya, Martin telah membantah rumor tersebut. Ia juga mengkonfirmasi masih menulis dua novel pamungkas yang menjadi akhir dari cerita 'Game of Thrones'.
(tia/doc)