book
Pasca Kontroversi Akhir 'GoT', George RR Martin akan Garap Apa Lagi?
Rabu, 22 Mei 2019 04:32 WIB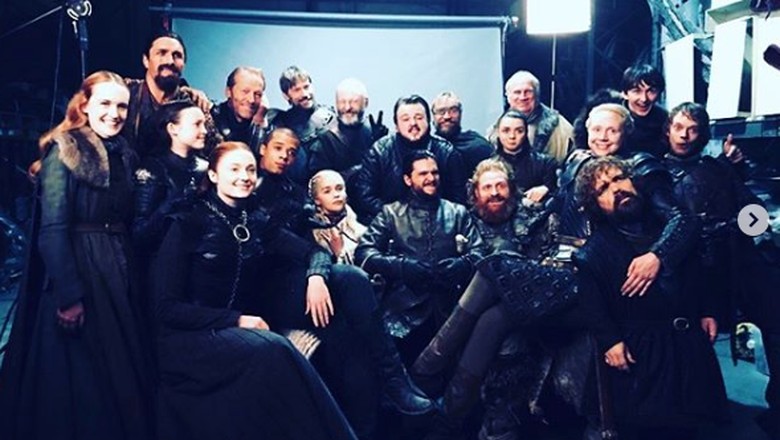 Game of Thrones Foto: Dok. Instagram
Jakarta
- Novelis '
Game of Thrones
', George RR Martin, memastikan dirinya tak hanya menggarap dua novel kelanjutan 'GoT' saja. Dia merencanakan beberapa hal lainnya. Apa saja?
Dalam tulisannya 'An Ending' di blog pribadinya, ia menuturkan sedang menulis 5 naskah serial televisi yang juga tayang di HBO. Naskah dua serial lainnya dan satu cerita yang bakal tayang di History Channel.
"Ada film-film pendek yang akan aku buat, adaptasi cerita klasik dari penulis ternama lainnya. Saya juga sudah berkonsultasi pada perusahaan video game di Jepang," ujarnya, dikutip detikHOT.
Di saat yang sama, ia berkewajiban menyelesaikan kelanjutan seri novel 'A Song of Ice and Fire' yang menjadikan 'GoT' terkenal. Ada dua novel yang tengah dikerjakan.
"Penggemar 'GoT' saya tahu selama dua musim mengeluhkan kalau serialnya berjalan terlalu cepat, di sisi lainnya pembaca setia saya meminta kelanjutan novelnya," tulisnya.
George RR Martin terakhir merilis novel kelima dari seri 'A Song of Ice and Fire' di tahun 2011 lalu. Di tahun itulah, serial televisi 'GoT' mulai tayang dan lambat laun digemari fansnya di seluruh dunia.
(tia/nu2)