book
Postingan Blog Terbaru Penulis 'GoT' Tak Bisa Diakses, Netizen Ngamuk
Selasa, 21 Mei 2019 12:00 WIB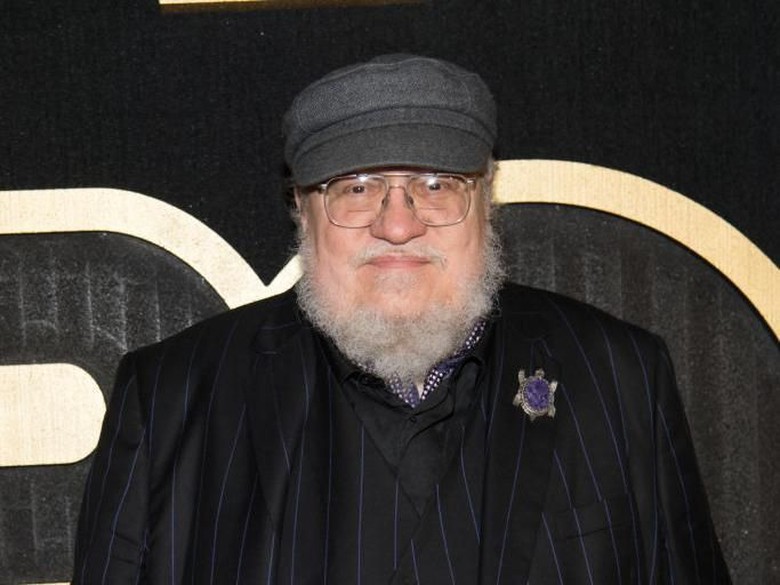 Postingan Blog Terbaru Penulis 'GoT' Tak Bisa Diakses, Netizen Ngamuk Foto: Getty Images
Jakarta
- Setelah season 8
'Game of Thrones'
selesai, penulis novelnya
George RR Martin
memposting tulisan terbaru. Namun netizen tiba-tiba saja marah di kicauan yang dipublikasikan sejam yang lalu. Ada apa?
Penulis bertubuh tambun itu menanggapi kontroversi yang terjadi karena episode final 'Game of Thrones'.
"Malam terakhir, serial televisi terakhir. Setelah 8 musim yang epik, seri GAME OF THRONES HBO telah berakhir. Ikuti tautan untuk membaca seluruh posting terbaru di Not a Blog," kicau George RR Martin, Selasa (21/5/2019).
Tonton juga: Akhir Game of Thrones Perlukah Dibuat Ulang?

Namun kicauan yang mendapatkan respons lebih dari 600 komentar dan disukai 10,5 ribu penggemar sebagian besar mendapat respons negatif. Mereka mengeluhkan link website pribadi sang penulis yang eror.
"Saya mendapatkan link website yang rusak," ujar Warren Lain, dilihat detikHOT.
Ada juga netizen yang lebih nyinyir. "Link website rusak sama seperti season 8," ujar @whysEveryoneMad.
"Sepertinya situsnya George RR Martin down. Aksi yang klasik yang dilakukan George RR Martin," ujar @SupBr01995.
"Kami rusak websitenya. LOL," ujar netizen lainnya.
Setelah episode final 'Game of Thrones' tayang banyak penggemar yang kecewa dengan akhir ceritanya. Bahkan muncul petisi pembuatan ulang season 8 yang ditandatangani lebih dari seribu orang.
(tia/doc)