book
Musim ke-8 'GoT' Usai, Penulis Ungkap Akhir Novel Bakal Lebih Menarik
Senin, 20 Mei 2019 10:04 WIB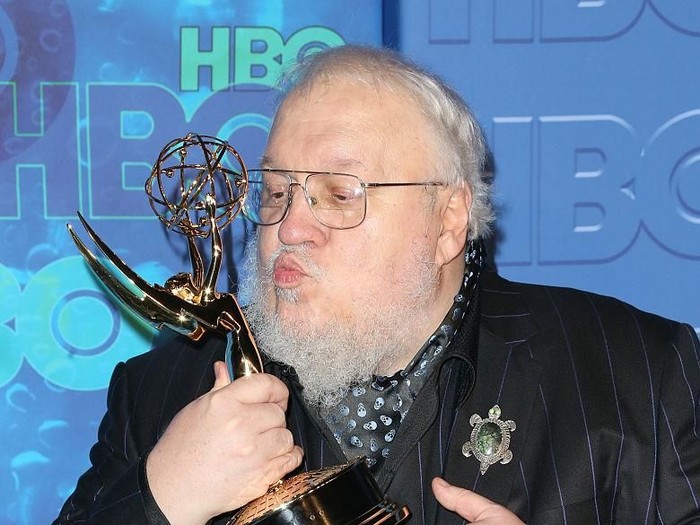 Musim ke-8 'GoT' Usai, Penulis Ungkap Akhir Novel Bakal Lebih Menarik Foto: Getty Images
Jakarta
- Episode final dari musim kedelapan
'Game of Thrones'
telah selesai. Usai akhir yang menegangkan, pembaca setia karya-karya dari
George RR Martin
harus menunggu dua novel lagi yang tanggal penerbitan masih dirahasiakan.
Ada dua novel lagi yang rencananya bakal terbit. Yakni 'The Winds of Winter' dan 'A Dream of Spring' dari seri novel 'A Song of Ice and Fire'.
Dia memang menerbitkan novel lagi sejak tahun 2011 setelah novel 'A Dance with Dragons' dan serial televisinya pertama kali ditayangkan di HBO. Penulis berusia 70 tahun itu menceritakan awalnya ia tak menyangka akan membuat dua versi akhir yang berbeda.
"Kami berbicara di rumah saya tentang alur cerita di dua novel saya. Pembicaraan yang berlangsung di Santa Fe, New Mexico itu sudah direncanakan akan berbeda," ujarnya dilansir dari berbagai sumber, Senin (20/5/2019).
Serial televisi 'Game of Thrones' telah sangat setia dengan alur cerita 5 novel sebelumnya. Jika dibandingkan kesetiaan ceritanya mencapai 97 persen dari semua adaptasi televisi dan film yang pernah ada di Hollywood.
"Tapi itu tak sepenuhnya setia, dan itu mungkin saja mengejutkan. Kalau tidak, berarti mereka (HBO) harus menjalankan lima musim lagi," lanjutnya lagi.
"Akhir cerita di edisi berikutnya (novel) akan lebih menarik lagi," tukasnya.
(tia/nkn)