art
'Harry Potter and the Cursed Child' Membaca Mantra di San Francisco
Senin, 28 Okt 2019 13:01 WIB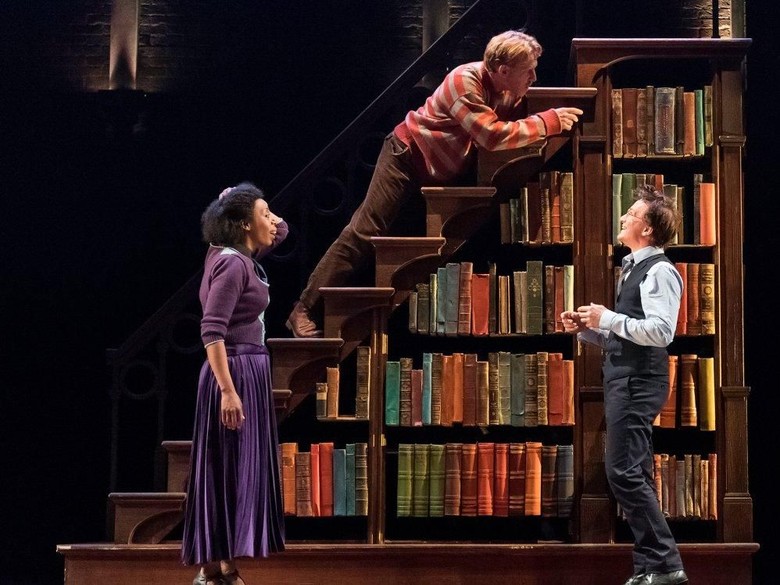 Foto: Pottermore
Jakarta
- Pertunjukan
'Harry Potter and the Cursed Child'
berlanjut ke kota San Francisco, AS. Drama teater yang meraih Tony dan Olivier Award itu merupakan cerita kedelapan yang ditulis
JK Rowling
.
Pentasnya digelar di Curran Theatre, San Francisco, mulai 23 Oktober 2019. Pembukaan resminya bakal berlangsung pada 1 Desember 2019.
Dikutip dari Playbill, pertunjukan dua bagian ini merupakan angsuran resmi kedelapan dalam seri 'Harry Potter'. Serta menjadi satu-satunya cerita JK Rowling yang ditulis untuk drama panggung.
'Harry Potter and the Cursed Child' ditulis oleh Jack Thorne berdasarkan cerita yang digarap JK Rowling. Disutradarai John Tiffany, untuk keluarga Potter diperankan oleh aktor John Skelley yang berperan sebagai Harry Potter, Angela Reed sebagai Ginny Potter, dan pemeran Albus Potter dimainkan Benjamin Papac.
Untuk keluarga Granger-Weasley, aktor teater AS David Abeles berperan sebagai Ron Weasley, Yanna Macintosh sebagai Hermione Granger, dan Folami Williams memerankan putri mereka, Rose Granger-Weasley.
Panggung 'Harry Potter' ke-8 dibuka di West End London pada 2016 sebelum dibuka di Broadway's Lyric Theatre pada 2018. Produksi di Australia dibuka pada Februari 2019 dan bakal dipentaskan di Hamburg serta Toronto, Kanada, pada 2020.
Simak Video "

3 Lokasi Wisata di London yang Harry Potter Banget!

"
[Gambas:Video 20detik]
(tia/nu2)