tv-news
Prekuel 'Game of Thrones' tentang Klan Targaryen Jalan Terus
Rabu, 30 Okt 2019 11:59 WIB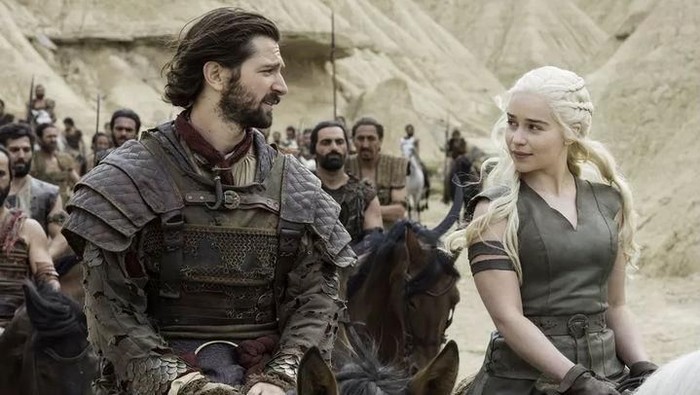 Foto: Dok. HBO
Jakarta
-
HBO dikabarkan membatalkan rencana penggarapan prekuel 'Game of Thrones' yang dibintangi Naomi Watts. Namun hal itu tak berlaku di rencana prekuel yang lain.

Beberapa waktu lalu HBO dikabarkan tengah berencana menggarap prekuel tentang klan Targaryen. Kini kepastian rilisnya prekuel tersebut terjawab.

HBO menyiapkan 10 episode dari serial tersebut yang diberi judul 'House of Dragon'. Ceritanya disadur dari serial 'Fire & Blood', karya George R.R. Martin, dengan suasana 300 tahun sebelum peristiwa 'Game of Thrones' bercerita tentang House Targaryen.

Serial prekuel ini digarap oleh Miguel Sapochnik yang sempat terlibat dalam penggarapan beberapa episode serial 'Game of Thrones' di 2015 juga 2016.


"Dunia 'Game of Thrones' sangat kaya dengan cerita. Kami ingin mengekplorasi lebih jauh asal mula House Targaryen dan awal terbentuknya Westeros bersama Miguel, Ryan dan George," tutur Casey Bloys, president, HBO programming.
HBO dikabarkan punya 5 rencana prekuel selepas serial 'Game of Thrones' rampung. Serial tersebut telah sukses ditonton 40 juta orang meski episode akhirnya menuai kontroversi dan sebagian penggemar meminta dibuat ulang.
Simak Video "

Bos HBO Beberkan Detail Prekuel 'Game of Thrones'

"
[Gambas:Video 20detik]
(doc/tia)