tv-news
Kisah Klan Targaryen 'Game of Thrones' Tengah Diproduksi
Sabtu, 14 Sep 2019 14:43 WIB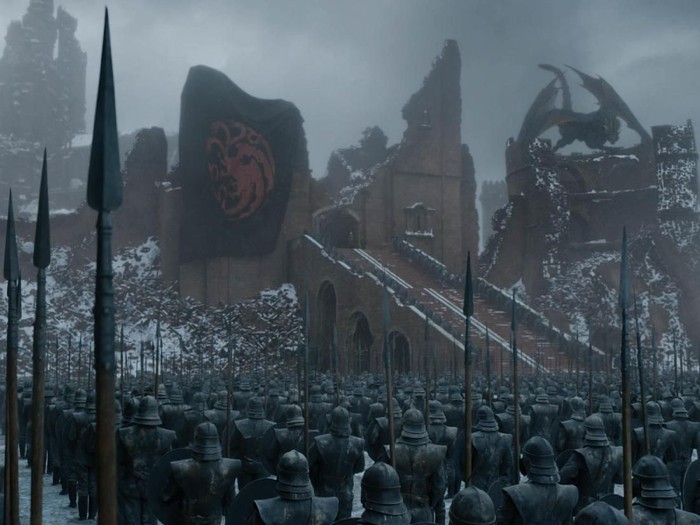 Foto: Dok. HBO
Jakarta
- HBO beberapa waktu lalu disebut akan menggarap sekuel
'Game of Thrones'
. Kabarnya, prekuel tersebut tengah dalam penggarapan.
Dikutip dari Variety, prekuel ini akan mengambil setting 300 tahun sebelum kisah 'Game of Thrones' yang akan berpusat pada klan Targaryen. Merujuk pada buku 'Fire & Blood', prekuel ini akan menceritakan awal mula klan Targaryen ketika membangun kekuatan di Westeros.
George RR Martin akan bekerjasama dengan Ryan Condal untuk mengembangkan plot di prekuel. Walaupun begitu, hingga kini pihak HBO masih memilih untuk bungkam.
Namun dalam blognya, Martin menyebut ada 5 prekuel yang rencananya akan dikembangkan. Tiga diantaranya disebut tengah dalam pengerjaan.
Naomi Watts dikonfirmasi akan membintangi salah satu prekuel yang tengah dalam tahan praproduksi. Sementara dua lainnya masih dalam tahap naskah.
Sebelumnya, episode terakhir 'Game of Thrones' ditonton lebih dari 40 juta orang. Walaupun begitu, episode tersebut juga memicu kontroversi karena tak sedikit fans yang mengaku tak puas dengan akhirnya. Bahkan, muncul petisi yang meminta musim terakhir dibuat ulang.
(dal/tia)