tv-news
Tak Ada Iron Thrones, Prekuel 'Game of Thrones' Lagi Digarap
Rabu, 19 Jun 2019 20:08 WIB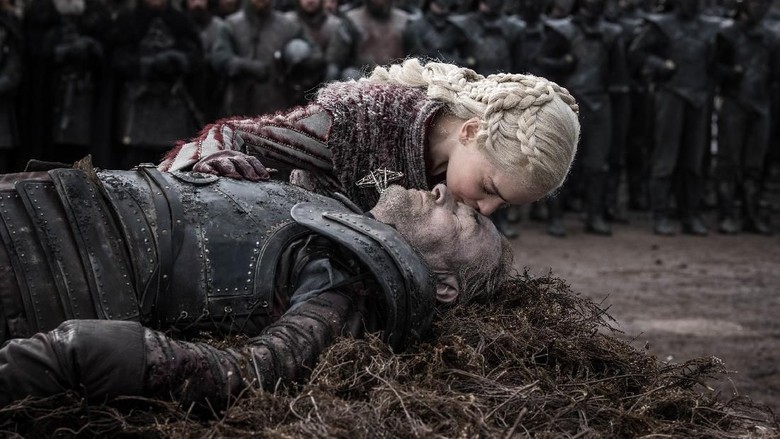 Foto: Dok. Ist
Jakarta
- Diam-diam ada sebuah tindak lanjut dalam serial '
Game of Thrones
'. Ada kabar, sebuah prekuel tengah disiapkan untuk film fantasi HBO tersebut.
Lokasi syuting juga sudah ditunjuk yaitu Irlandia Utara, yang berfungsi sebagai jembatan untuk 'Game of Thrones'. Hingga kini belum ada kejelasan, apakah serial itu juga bakal syuting di tempat lain atau hanya di kawasan itu.
Prekuel 'Game of Thrones' berasal dari Jane Goldman yang menggarap 'X-Men: First Class' yang bekerja bersama George RR Martin dan sutradara SJ Clarkson, yang menggarap serial 'Jessica Jones'.
Plot cerita yang diambil kabarnya bakal mengisahkan ribuan tahun sebelum peristiwa 'Game of Thrones'.
"Westeros adalah tempat yang sangat berbeda," kata George RR Martin kepada EW.
"Tak ada King's Landing, tak ada Iron Throne. Tak ada Targaryens, Valyria belum mulai bangkit dengan naga dan kekaisaran besar yang dibangunnya. Kami kembali berurusan dengan dunia yang berbeda dan lebih tua dan mudah-mudahan itu akan menjadi bagian dari serial."
Hingga kini, muncul kabar Naomi Watts bakal membintangi serial tersebut. Ada juga sosok Naomi Ackie, Denise Gough, Miranda Richardson, Josh Whitehouse, Jamie Campbell Bower, Sheila Atim, Ivanno Jeremiah, Alex Sharp dan Toby Regbo.
George RR Martin menyarankan serial itu berjudul 'The Long Night' yang juga merupakan judul episode ketiga musim terakhir 'Game of Thrones'. Sepertinya paling awal, kita bakal menyaksikan serial itu pada akhir 2020.
(nu2/dal)