tv-news
Akhir Musim 'Game of Thrones' Raup Jumlah Pemirsa TV Tertinggi
Selasa, 21 Mei 2019 11:28 WIB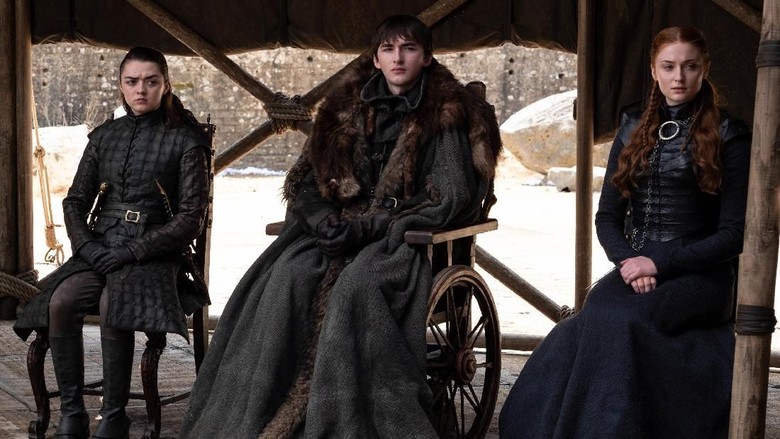 Foto: Dok. HBO
Jakarta
-
'Game of Thrones' mencetak sejarah baru di dunia pertelevisian. Episode akhir di musim 8 berhasil meraup jumlah pemirsa televisi yang tinggi dari serial lainnya.

Tayang di Minggu (19/5) malam waktu Amerika, serial ini dilaporkan disaksikan 19,3 juta orang di semua platform HBO. Sementara ada 13,4 juta pemirsa yang menyaksikan di televisi.

Angka ini mengalahkan jumlah penonton serial The Sopranos, yang telah memegang posisi teratas selama hampir 17 tahun.

HBO akan kembali menayangkan prekuel 'Game of Thrones' yang dijadwalkan tayang setelah jeda satu tahun dari seri utamanya kali ini. Serial ini akan dirilis pada 2021.


Tonton juga: Akhir Game of Thrones Perlukah Dibuat Ulang?


Namun tak semua penggemar bersuka cita menyambut akhir cerita adaptasi karya George RR Martin ini. Sebuah petisi muncul meminta musim 8 ini dibuat ulang.


(doc/dar)